Competition hosting ~ Community Benefits

Jody Childs of Fallbrook, Ca is now the Regional Manager for The American Competitive Trail Horse Association (ACTHA) for the states of California, Arizona, and Nevada. Jody says: "I love this casual competition that builds the relationship between the horse and rider with fun obstacles and skill challenges. I have competed since 2009 and have hosted rides locally. Now I get to help fellow trainers that are looking for something to teach their students, and people that would like to make significant money holding these events".

ACTHA has more divisions than ever:
~Scout for non members to try it out or new members to get their feet wet.
~Junior Division for kids
~Pleasure for the casual adult rider
~Open for the most difficulty and challenge
~Mentor for instructors and trainers so they can earn prizes but not compete against their students. And you can ride with your friends in other divisions side by side down the trail.

Aricle continued
-------------->

Calendar of Equestrian Events
in California
Breed Shows, Dressage Shows, Hunter/Jumper Shows, Open Shows, Western Shows, Clinics, Trail Rides, Ranch Sorting, Team Penning, Parades, Club Meetings, Trade Shows, Conventions, and more!
Click on any month below:

2015
September
October
November
2016
June
August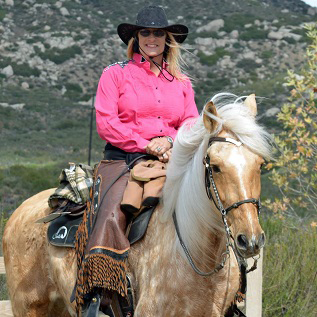 Actha has a website where riders can learn what skills will be tested with tutorials and videos. All events are scored and they are available for viewing after a ride. These scores are lifetime for the horse. Awards include:
1. Medals program where riders can earn jackets, belt buckles, and other recognition awards for accumulated points.
2. State Championship awards to the top ten.
3. National Winners get a free truck for a year.

HOSTS of rides also earn prizes and recognition along with earnings averaging $900 to $1500 - see below. All events are fully insured by ACTHA so landowners and hosts are protected..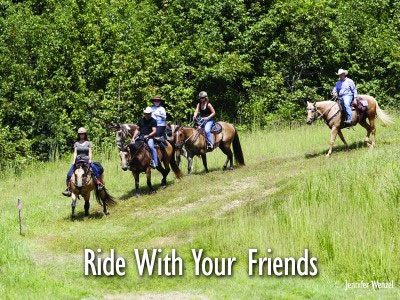 What are the Outcomes Expected from Hosting an Event
• Increased awareness of your business or club and the benefits in your local area
• Riders from the horse community will participate
• ACTHA will promote your facility and your event nationally and regionally
• Raise funds
• Varied sources of fundraising dollars – outside of the trail riding community, across disciplines
• Event income – Average host earns an average of $1,000 from ride proceeds, but some hosts earn in excess of $3,000 for single day with extras like stall rental, camping, silent auctions, lessons, clinics, obstacle sponsors and local advertisers – ACTHA teaches all of this and more
• Local Networking
• Local Business concerns have a united cause to become involved
• You will bring customers to local businesses who spend funds in your town (gas, food, lodging, etc)
• Provide a venue for other local businesses to showcase their products in a non-traditional setting

For more information contact Jody through her web site at www.deldiosperuvians.com or phone: 858-354-8537 Visit the ACTHA web site at www.actha.us/hostaride