Business Opportunities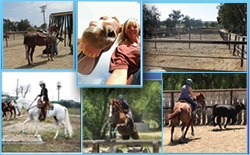 Boarding Facility in Oceanside has space available for Trainers with clientele.

Large Event Arena, 2nd Outdoor Arena, Indoor Arena, Awesome Footing! 25 Acres of Riding, Horse Playground, Equine Agility, Groomed Track.
We strive to be a Friendly, Multi Discipline Facility - English, Hunter/Jumper, Western, Cow Horse, Gymkhana, Horse Agility, Extreme Trail, etc..
We would like a western trainer and offer cows, sheep and goats to work. We have 24 x 24 paddocks as well as larger paddocks and pastures including private pastures. Full services, 3 arenas (2 outdoor and 1 indoor), tack storage, round pens, turnouts and Horse Agility/Obstacle Course with running track. In addition we just added sorting pens next to our livetock. 25 acres or riding on the property. Very fire resistant, surrounded by a golf course and irrigated farms close to the main roads. Ocean breezes further enhance this beautiful property! We have options for boarders for paddocks of various sizes, and pastures and full services by our conscientious and experienced staff.
Turnouts, blanketing, lunging, fly masks, bathing, and more...we offer it.
Phone Chris: 760-717-1101
Email: info@OceansideEquestrian.com
URL: http://www.oceansideequestrian.com
---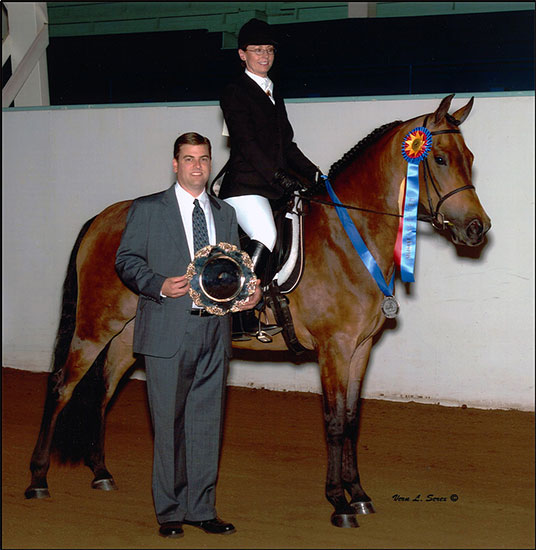 Offering paid apprentice position with private living for single person, lessons, board for one horse, show opportunities and more. Want kind and generous, highly responsible, positive, talented, experienced horse lover to groom and assist with training and caring for 7-12 top quality horses including foals, breeding stock and show horses at our very successful but relaxed private barn in Valley Center, CA.
Must ride reasonably well. Will train but no beginners. Prefer two years of lessons and some show experience in any seat. We compete primarily in dressage and carriage driving but days are mostly spent helping our horses be healthy, happy, engaged, co-operative and successful in managing a variety of tasks and exercises.
Patricia cell: 503-851-1950 E-mail: patricia@dressagemorgans.com

9/29
---
Presenting a rare opportunity to own an established Feed & Hay store with gift boutique in the San Jacinto mountains. Ideal for an owner/operator. Proven business model. Low rent. Approved expansion. Price includes inventory, displays, fencing, POS System with database, Internet platforms and training. $175,000. Quit the rat race. Delivery truck available separately. 949.300.3255.
10/19
---
Employment Available

BARN MANAGEMENT POSITION needed for 50 horse, well organized and drama free facility in Rancho Santa Fe.
Duties include:
Feeding and stall maintenance for horses, facility maintenance and repair, scheduling and supervising staff, office and administrative work, and communication with trainers and boarders.
Candidate must have:
Barn management experience, be reliable, detail oriented, energetic, have good follow-through on supervision and management of facility, good communication and interpersonal skills, a positive attitude,a team player, and be a hands-on working manager.
Salary based on experience.
Please send resume to rsfequestrian@gmail.com
---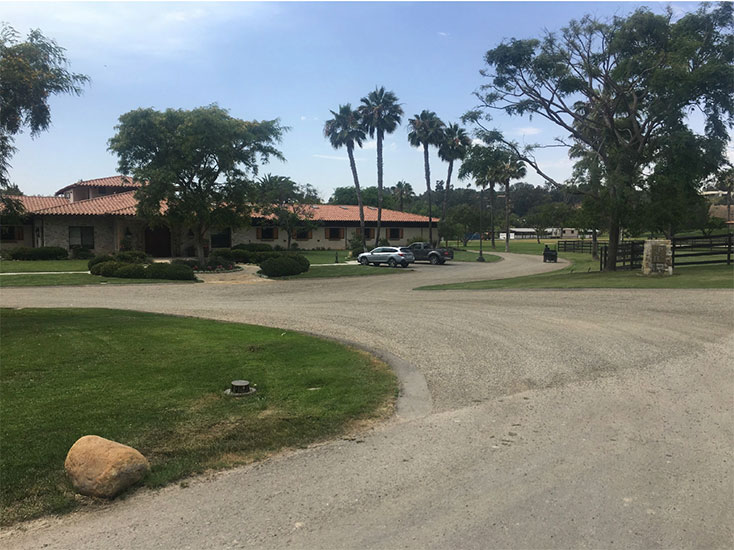 Exciting Employment Opportunities at Pomponio Ranch South!
We currently have an opening for two experienced show grooms. We are based out of Southern California, and we travel for 20 or more weeks a year. Duties include feeding and grooming horses, tacking them up for our riders, hand walking and longing the horses, clipping, bathing, braiding and other general duties as requested.
Legal to work in the US, show experience and a positive attitude are a must! This is a non-riding position. Email whitney@pomponioranch.com if you think you are a good fit to be our newest team member!
We also have an opening for a stall cleaner. Duties include cleaning out stalls, cleaning and refilling water buckets, feeding hay and grain, and various other projects around the property. Experience is not necessary, but comfort around horses and a good attitude are! Contact whitney@pomponioranch.com for an application!
---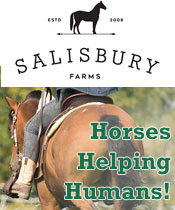 Riding Instructor position available-- Located on private facility in Lakeside, Ca. Must be 18 years or older, be willing to follow our training model, be a team player, enjoy working with beginner riders of all ages. Start 1-2 days a week, more hours available if interested.
www.salisburyfarms.net or 619-723-6202.
---
Full time & part time positions available. Ranch worker job details are, feeding hay, cleaning stalls and other misc chores around the facility. Full time position, if qualified, has potential housing on site. Partime is for weekend and holidays, $14/hr paid semimonthly. Full time has a salary of $1,350.00 semimonthly (plus free housing if qualified). Contact via email, raetess@gmail.com
10/24
---
Established riding academy is seeking motivated, reliable, and kind riding instructor. Must be able to work Saturdays, with opportunity to grow into more hours on weekday afternoons. You must be able to work with beginner riders of all ages, teach the balanced seat, work well with horses and people! Located in Chino. Must have reliable transportation! 760-443-3651 Tracy
10/22
---
Non pay position for experienced jumper rider. Must be available for a few hours 2 or 3 days per week, usually afternoons and weekends. Several horses jumping 1m /1m20 at county shows. Warmblood and TB horses with show experience. Private facility. Located in Escondido, CA. Contact Tom: tomhufford@aol.com
10/16
---
Weekend help wanted. Position available immediately for stall cleaning, feeding hay and waters. Needs to have experience working around horses and speak English relatively well. Also needs to be available to work on holidays. Encinitas area. Call 785-766-5225 if interested.
10/05
---
Full-time stall cleaner wanted in Rancho Santa Fe. We are looking for a reliable and hard working individual who has experience around horses. Tasks include stall cleaning and grounds maintenance. Call Bill for details and to schedule an interview...858-756-2923
9/13
---
The historic W.K. Kellogg Arabian Horse Center has a Student and Horse Activities Coordinator position open at Cal Poly Pomona University. Click on "staff/management openings" at this link to apply online - Posting closes September 3rd. The horse center is the oldest Arabian horse breeding operation in the United States with over 80 Arabians on site. The center is part of the Don Huntley College of Agriculture and supports many educational and student programs.
8/28
---
Part employment for experienced person to exercise, turn out, groom our Western riding quarter horses here in Ramona Ca. Reliable transportation and Must have your own medical insurance. Neat appearance. Subcontractor. If you have your own horse and want to board and barter that would be fine too.
Stephen 760 975 5360
862 Gem Lane Ramona Ca 92065
8/9
---
Assistant trail guide-Ranch hand position:Interested in a long term job opportunity? Want kind and generous, highly responsible, positive, talented, experienced horse lover to assist with guided rides for our customers and perform other kinds of ranch hand duties including, grooming, feeding, mucking stalls, driving a tractor, etc. 818 591-2032 CALL for interview. Independent contractor status.
8/6
---
---
---
Employment Wanted
---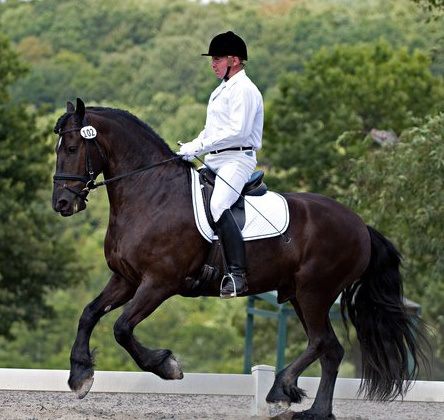 Position Wanted: Assistant to Head Trainer
Long term/fulltime
Many years experience, also years as a sole proprietor.
I am looking to be involved in the daily routine of a Training/Lesson/Show facility.
Feeding, grooming, tacking/untacking,bathing, clipping, lunging, longlining, teaching, riding, etc., or anything that needs to be done, to keep things running smoothly. Willing to help with barn chores as a team player.
Enjoy teaching beginners to intermediate, and all ages, as well as coaching at shows.
Can drive truck and trailer, IM and IV injections, good at noticing colic, lameness, etc. Comfortable taking sole charge in the owners absence.
Please contact at taydressage@yahoo.com. References, and resume available. Prefer live on site for myself, husband, and 3 small dogs, or if there are reasonably priced rentals within a reasonable commute. Currently in Palm Springs, but Looking for anywhere in California.
6/12
---
Hello! I'm a working professional in my mid 20s, looking for someone who needs help keeping their horse(s) trained and exercised. I basically grew up on a horse - mom put me in the saddle at 3 mo old. I have experience in dressage, jumping, eventing, and ranch riding. I competed in 4H and Pony Club and have trained and started multiple horses. Let's talk!
marissa.isgreen@gmail.com
11/12
---
Hello! I'm looking for a part time position exercising, cleaning stalls, grooming, tacking, etc. I am willing to do nearly anything.I have been riding since I was 5 and I am now 13. I can work on weekdays after 3pm and weekends all day. Preferably a place within 20 minutes of Scripps Ranch. Thank you!
Phone: 724-434-8292
Email: Allybaz@hotmail.com
11/5
---
SEEKING PT WEEKDAY WORK
Prefers Eventing Barn (willing to consider other barns)
Also will consider a working student position with stipend
15 YEARS EXP
LISA 818-205-6525
HORSE GROOM, EXERCISE RIDER, BASIC LESSONS ( walk ,trot,canter ,basic jumping)
Willing to consider live in if Apt, guest house with full kitchen,full bath
10/30
---
Body Clipping services available in VTA County and surrounding areas. Show ring ready or relief for your mini,or retired loved one. Full body or trace clip. Stallions OK as long as they are well behaved. Sedation OK with owner AND veterinary permission. Will travel to Ojai & Malibu with slight upcharge for travel. Email for Pricing. **Multi horse discount available** Palmer_Equestrian@hotmail.com
10/08
---
I am honestly looking for a job. I've been working with horses most of my life. They are a passion of mine Brittney - Email: samuelapplewood24@gmail.com
Phone: 406-215-5801
8/28
---
Semi-retired trainer/instructor looking to trade my experience for my horses board. Currently a licensed judge with NRCHA, USEF, AHA, IFSHA, AMHA, PtHA as well as a licensed C2 USEF Steward. Prefer within 20 miles of Wildomar, Ca. (909)229-5459
8/24
---
Hi, I'm a working professional on my late 20s with 20 years of horseback riding experience in endurance, jumping & dressage. I would love to help with riding, for any discipline and breed. Have experience with difficult horses as well. Would be available 1-2 times on weekdays, and most weekends. I just love horses and right now it is not possible for me to have one. Contact: mprat@ufl.edu. Marta.
8/6
---
Seeking live out / live in PT / FT
negotiable on situation and FT or PT
Available ASAP
barn, English /eventing or H/J Position
Female with horse experienced 10+years. Hacking ,grooming, mucking, basic teaching thru begging jumping, riding,etc... barn management, great with clients, odd jobs including not limited to cleaning, dog bathing and brushing.
Phone: 818 205 6525
Email: Lisapinklisa@outlook.com
8/6
---
---
---
You Can Post a FREE Classified Ad Here!
We Accept: