Ranch Hand needed for Horse Boarding facility near Corona. Must have experience in handling and feeding horses. Housing and utilities provided on site. Must have legal status.
Call 951-277-7738. Leave message and phone number.
11/18
---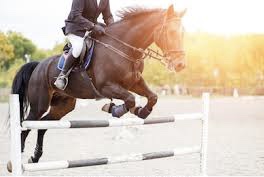 Employment Available
Hunter/Jumper & Dressage Trainers/Instructors Needed
POWAY, California - Established, well-respected full-service equestrian center and boarding facility in need of experienced instructors for both group and private lessons at our onsite riding academy. Must be able to work with children and people of all ages and experience levels and be well-versed in preparing students for competition and shows.
Dedicated arenas have updated base and footage and are professionally groomed and watered weekly. Unlimited use of onsite wellness and fitness center included.
Candidates with existing client-base preferred, though not required. Competitive compensation package.
CONTACT:
Nicole Stone
Poway Equestrian Center, Ranch Manager
(858) 748-6441
---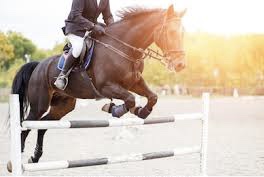 Employment Available
POWAY - Full-time ranch hand for general daily maintenance and repair of ranch structures and fences, boarding facilities, equipment, janitorial, and basic construction at working horse ranch and equestrian center. Will be responsible for day to day upkeep of ranch facilities to include feeding, watering, mucking and some on-site construction and maintenance
Nicole Stone - (858) 748-6441
---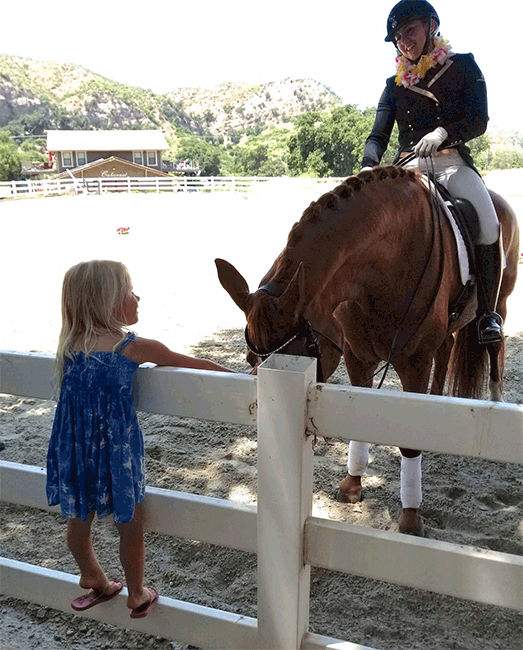 Golden West Riding Club is currently looking to add a qualified riding instructor to our team!
Job description:
Teach beginner - intermediate lessons. Must have experience in hunter/jumpers and an interest and appreciation for dressage. Must be personable, enjoy working with children (and their parents) and reliable. Looking to hire part time immediately that could grow into a full time position. Pay depends on experience.
Please contact or send resume to Carol Robertson 714-922-5553 or email carol@crdressage.com or Jenna Coonen 818 590-6330
---
ISO Horse Crazy teens in Temecula. Barn / Horse chores in exchange for lessons and learning about horses. No experience needed but MUST be reliable. Hours can be flexible. Duties include paddock/stall cleaning, grooming, feeding, lunging, tacking, bathing, misc barn chores. Text if interested. Phone: 951-850-0031 - Kim
1/13
---
Groom wanted in Los Angeles, CA at CM Training Stables!
Must have experience working with show horses or young horses. Duties below
*Daily turnout for approximately 30 horses
*Feeding / Hay
*Tacking / Untacking horses
*Cleaning/Refilling water buckets
*Sweeping of cross ties / barn aisle
Contact Carolin Malmkvist for more information! 310 359 3359 or Carolin@opuspics.com
1/7

---
Ranch hand needed. Full time 6:30-3, Must be experienced with horses, feeding, blanketing, arena dragging, ranch repairs,fence repairs, irrigation, experience with goats and chickens a plus. Must be hard working and understand ranch work, use of tools, tractor knowledge. Available housing on the ranch for a couple in trade for work. Options available. 619 813 4882
12/27
---
Working Student Wanted-
Seeking a working student in Laguna Hills CA.
Interns work to ride at our facility. 10 worked hours equals on lesson.
We are a show jumping barn. Willing to teach the right person.
Opportunity to ride most days.
For more info contact Tracy @ Haydenclarkesporthorses@gmail.com
12/27
---
Dressage barn in San Marcos looking for part time working student. Must have previous grooming experience. Currently this is a work exchange for lessons on one of our horses or your own. Not a paid position. Trianasdressage@gmail.com For more info and to apply
12/12
---
ISO part time working student in San Marcos. Hours can be flexible. Duties include paddock/stall cleaning, grooming, feeding, lunging, tacking, bathing. 10-12 hours per week. I have two horses (1 dressage 1 jumper). Must be reliable, have horse experience and have own transportation. Text if interested. Phone: 401 662 6376
11/15
---
Looking for an individual with equestrian experience to inspect our four-stall horse barn and fencing on property in Moorpark. We recently purchased the property and are looking for someone qualified that can make recommendations for repair in order to provide a safe environment for our future horses. Please contact Brian at 530-329-0919 or brian@themeadowglade.com
11/11
---
Ready to get away? Dressage trainer position available at Wyvern Farm in Martinez CA. Lovely private facility with excellent horse care. We can help you build your business. Should be able to teach and train through PSG. Check us out at www.wyvernfarm.com. Liz Lewis 925 229-2200 for more information
11/06
---
Dressage groom/asst trainer pos available on beautiful private ranch locate in Escondido. 6:30am til 12pm plus shows. Must have experience. If you are responsible,hard working and horse loving,a great opportunity to possibly live on the ranch/bring your own horse for training in partial exchange for your work.ride FEI horses/train youngsters. references. 619 813 4882
Also looking for an Intern.
10/18
---
Opportunity for working student available in SUNLAND! Must be good with kids/teaching. Call/text: 323 366 5801
10/18
---
---
---
---