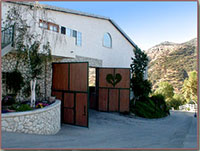 Full time position available for experienced ranch hand position. Cleaning, feeding, turn out 5 days per week. Male preferred. Living on-site available for right applicant. Must know how to handle horses and be reliable. Thousand Oaks, CA
Email: Lionheartranch@gmail.com
---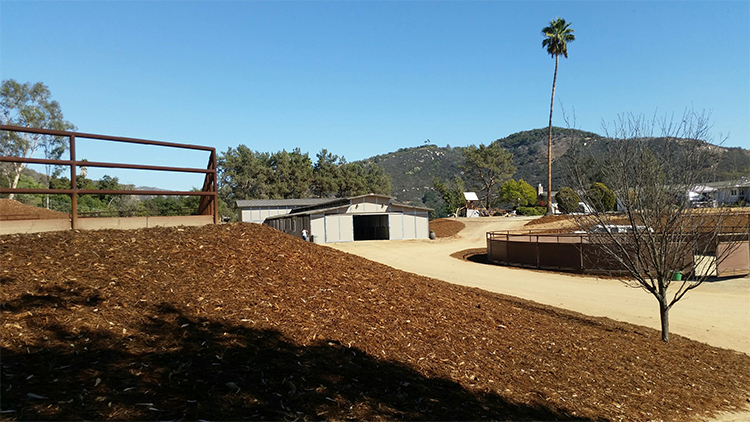 ISO Western trainer for our private horse property in San Marcos, CA. Facilities include large arena, round pen, patience post, 13 stall barn with 2 crossties with hot and cold water, trainer tack room, community tackroom, hay and shavings storage, 8 outside pens with tack boxes, outside crosstie and two turnouts. Owner handles board and hay and shavings ordering. There is also a house on the property which can be rented. Text 760.212.0217 or email kellied50@yahoo.com.
---
Looking for working student/groom for Dressage barn in San Marcos California. Monday through Friday typically 8 AM to three. Starting the end of July e-mail for more information
Email: Trianasdressage@gmail.com
5/16
---
Full service equestrian center is seeking an experienced dressage trainer/instructor with established clientele to provide lessons for all age groups and experience levels. Contact Nicole at 619 971-3751 or ride@powayequestriancenter.com
5/15
---
Stall Cleaner, feeder, ranch work needed for a dressage ranch in Escondido. 7-4pm, Must be team player, hard worker, able to lift 50lb bags and do physical work, have experience with horses, and be respectful. Possibility to live on property in small studio apartment for 1 person. Please send experience and/or references and phone number to Jacqui@OakridgeFarmRSF.com.
5/14
---
Full time position available for experienced ranch hand position. Cleaning, feeding, turn out 5 days per week. Male preferred. Living on-site available for right applicant. Must know how to handle horses and be reliable. Thousand Oaks, CA
Email: Lionheartranch@gmail.com
5/14
---
Trail guide assistant, immediate opening WESTERN trained individual, to perform tasks not limited to: Assist our lead trail guides with grooming and exercising horses and acting as back up trail guide when needed. Clean stalls, etc.
MUST be in perfect physical AND mental health. Independent contractor basis.
e-mail lahorses1@gmail.com or call Ms. Rose 818 591-2032 this is land line no text!!
5/6
---
Looking for a grooming or working student position in or around Nuevo. Barn chores, afternoon feeding, mucking stalls and hand walking my horse. I can provide a live/in/room situation for the right person
email Tracy at t.m.interiorsbh@gmail.com
5/3
---
Groom wanted:
Looking for a professional, hard working groom in Camarillo.
Must have experience, great time management skills, and be able to communicate well in English.
Tasks include grooming, tacking up, untacking, cooling down, spraying down, barn tidying, skipping out, all tack cleaning etc.
Please text 415-640-7604 for details
5/2
---
Job Opening : Overnight care of show horses on the H/J circuit in CA. Duties include careful monitoring for safety & comfort, and providing critical care when needed. Full or part time position available. Hours are 9:00 PM - 6:00 AM. Show facilities in Del Mar, SJC, & Temecula. Candidate must have horse handling experience. Email: iwatchm@aol.com for application.
CaliforniaNightWatch.com.
4/26
---
Full time SALARIED working student/rider position available. Includes private housing for single person on private sport horse breeding farm with 7-13 horses & foals. Owner is retired successful trainer who will coach you in classical dressage and carriage driving to compete at national levels. Salary depending on experience, capability and duties. 503-851-1950
4/15
---
Startup Therapeutic Horse Facility currently looking for people to be Facilitators with clients and horses for a variety of Equine Assisted programs. No experience necessary. Will train those willing to be committed. Work Monday-Saturday, flexible part-time hours. Pay starts at $15. Must have own reliable transportation.
Located in East County San Diego. Call or text 619-828-5383
4/3
---
Startup Therapeutic Horse Facility seeking Licensed Psychotherapy Clinicians interested in adding Equine-Assisted Psychotherapy to your skill set or as a modality.
Located in East County San Diego. Call or text 619-828-5383
4/3
---
Ranch Hand WANTED North County San diego - 830 to 130 cleaning stalls, feeding, barn repairs, landscaping. Assistance with all duties for running a stable. please send your email for application to nicole@carddine.com Vista, CA
3/25
---
Looking for a full time working student and weekend barn help.
Reasonable hours, no stall cleaning, and a great team. Must be knowledgeable and able to handle large warmbloods.
Duties include: feeding, water buckets, grooming, turning out, and eventually some riding depending on skill level.
Located in Rancho Santa Margarita
Email: contact@shaynedante.com
3/15
---
California State Polytechnic University, Pomona
EXECUTIVE DIRECTOR, ARABIAN HORSE CENTER
The Huntley College of Agriculture at California State Polytechnic University, Pomona (Cal Poly Pomona) invites applications for an Executive Director for the W.K. Kellogg Arabian Horse Center.
Minimum Qualifications for the Position are:
An earned Bachelor's degree.
Minimum of 10 years' experience in managing an organization and 10 years in the equine field.
Thorough knowledge of methods, practices and procedures used in the equine industry.
Strong communication skills.
Ability to obtain a CA driver's license within 30 days of hire and ability to meet Risk
Management's guidelines for driving.
Demonstrated accomplishment in the agricultural or equine industry
Refer to: https://cmshr.hr.cpp.edu/
Applications are due 03/25/2019.
California State Polytechnic University, Pomona is an Equal Opportunity, Affirmative Action Employer.
A background check (including a criminal records check) must be completed satisfactorily before any candidate can be offered a position with the CSU. Failure to satisfactorily complete the background check may affect the application status of applicants or continued employment of current CSU employees who apply for the position.
2/28
---
Show Assistant Needed
Southern California Hunter Jumper Trainer needs help at HITS Thermal Feb 23-March 3 with coordinating schedule, trips to show office and warmup rides as needed. Approximately 8 hours per day. Must be experienced with horseshows and, ideally, Thermal.
Please contact thermalshowassistantjob@gmail.com or text 805-698-1000.
2/20
---
ISO additional stall cleaner Friday and Saturday mornings. Thanks in advance! Located in San Marcos, CA Email: royalhorsesstables@hotmail.com
2/11
---
Working student/Groom position available!
Small, private H/J barn just outside of Temecula looking for a working student/groom to help keep horses regularly worked. Beginner to advanced welcome! Great for someone who wants to ride but doesn't have money/time to own a horse. Please email with a brief introduction of yourself and your experience. Weekdays and Weekends (No pay)
Email: Lgnatalie@yahoo.com
1/25
---
Hiring: Full time groom for a high level show jumping barn in Chino Hills, CA.
Seeking a full time individual to assist with daily barn routine and care of horses. Barn is expanding and pay will increase with expansion. Your schedule will include grooming, tacking and post-ride care of assigned horses and their equipment. As well as other duties such as stalls, turnouts, and drag
Phone: (310) 897-5669
Email: amberdillon@sbcglobal.net
1/22
---
Position available: Full Time Ranch Hand--cleaning stalls, feeding hay, some general repairs and upkeep of facility. Work in a peaceful environment with a competent staff. 5 days/40 hours per week as a full time employee. Ability to drive a tractor a plus but not required. English and/or Spanish speaking is ideal.
Located near Calabasas, CA
Please contact Diane: 818-346-9879
1/22
---
---
---