---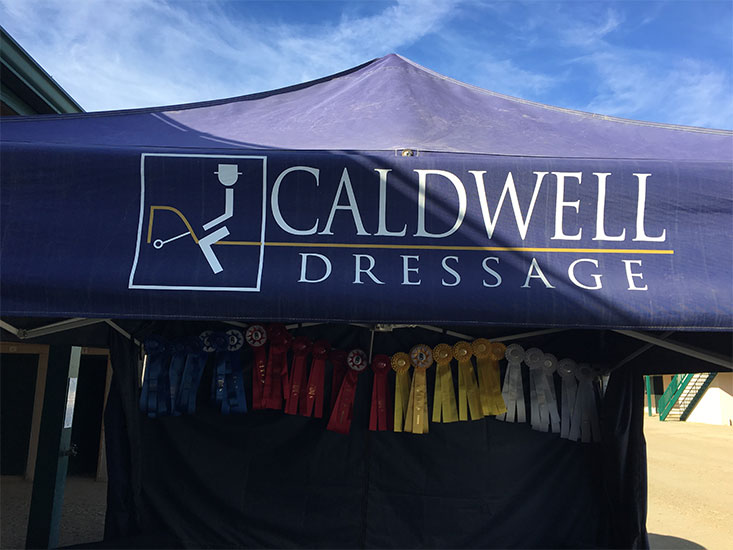 Elite dressage barn in Rancho Santa Fe, looking for experienced Groom to work Monday through Saturday, 30 to 36 hours a week.
Please contact Tina Caldwell at 858-337-2863
2/20
---

Riding Instructor position available-- Located on private facility in Lakeside, Ca. Must be 18 years or older, be willing to follow our training model, be a team player, enjoy working with beginner riders of all ages. Start 1-2 days a week, more hours available if interested.
www.salisburyfarms.net or 619-723-6202.

---
Several positions available with opportunity for advancement as our ranch grows! Newly updated and looking to fill full-time and part-time positions, hours are flexible, students welcome to apply. Some experience preferred but we will train the right person-Feeding and watering horses, stall cleaning, and grounds maintenance. Competive pay with bonuses!! Located in north Los Angeles. 310-606-0655
5/25
---
Working Student Wanted: Beautiful Hunter/Jumper barn in Rancho Palos Verdes looking for hard working individual to help with the school program, groom, tack up, turnouts, and daily care of the horses. Must be self motivated and responsible.
Email: jen@hanninkequine.com
5/20
---
Portuguese Bend Riding Club, a full service training and boarding facility is looking to fill stall cleaning/feeding and groom positions. Compensation includes hourly wage and living accommodations (utilities included). Contact Laura for more information: 310-377-3507 or pbrc1@verizon.net
5/16
---
Positions available full or part time on private dressage ranch in Rancho Santa fe. Several positions available-including groom, young horse care/trainer, gardening and ranch maintenance. Options 619-813-4882
5/1
---
Dressage trainer in Topanga, CA is looking for part-time groom. Must have previous experience, duties include tacking/untacking, turnouts, handwalking, lunging, etc. Email info@toplinehorses.com with resume .
4/25
---
Full time position available on a horse farm in Carmel Valley. Responsibilities include cleaning horse stalls and landscaping. Must be professional, responsible, and friendly.
Posición de tiempo completo disponible en rancho privado con caballos en Carmel Valley.
Los responsabilidades incluyen limpiar establos y trabajos de jardinería.
Debe ser una persona responsable, profesional y amigable.
Phone: 858-280-5747
Email: arroyodelmaradm@gmail.com
4/25
---
Dressage trainer in Topanga, CA, looking for experienced, part-time groom. Duties include grooming, tacking, untacking, clipping, mane pulling, lunging, turnouts, etc. Must have reliable transportation and be available mornings. Email info@toplinehorses.com with resume and references.
4/25
---
Immediate position open for someone to help with lessons, summer camps, and lunging. Person needs to be able to come Monday through Friday and have semi flexible hours. Western riding background is a must. Must have reliable transportation and be great with kids. We are located in Fullerton. For more info please email at kellysaldivarperformancehorses@gmail.com
4/2
---
Paid working Students needed for Spring Pony Camps locates in Encinitas. 4/3-4/5 and 4/10-4/12. 9:00 - Noon. Also needed for Horse Show 4/14 9:00-1:00. Please text or email. Michelle 619-890-5734. Fleck98@gmail.com. Referrals are also appreciated
4/2
---
Working Student Opportunity: Hunter Jumper barn in San Marcos looking for hard working individual with show experience to groom, tack up, turnouts, and help with daily care of the horses in exchange for lessons. At least 10 years experience required. Must be self motivated and responsible. We are a no drama barn of predominantly amateur clients.
Phone: 760-207-2680
Email: cherryhillfarm@wildblue.net
3/30
---
Seeking both: 1. experienced trainer with dressage basics and a light touch to help start young horses under saddle and ride green horses. Person must be under 150 pounds and under 5' 10" since some are large ponies. Part time. Opportunity for lessons and showing if desired. 2. groom/assistant intern. Located in Santa Clarita, CA Email: wsshorses@gmail.com
3/27
---
Riding instructor needed for premier riding program in Orange County. Hunter, jumper, equitation background necessary, western pleasure background is also preferred. Must be willing to work Tuesday and Wednesdays from 2-7, some weekends and coverage when necessary. Pay is depending on experience. Contact ap@allabouthorsesoc.com with resume and references.
3/27
---
A Very Special Resident Volunteer Needed At Horse Sanctuary. Horses of Tir Na Nog is looking for a resident volunteer, Our ranch is located near Descanso in San Diego County. This volunteer position is responsible for feeding and monitoring a group of sanctuary animals three and a half days a week. We provide a private, modest, one bedroom trailer and utilities. E-mail us for details.
Email: horsesoftirnanog@yahoo.com
3/27
---
Looking for self motivated person to teach beginner western lessons. We are located in Fullerton and I need a person to come 3-4 days a week a couple hours each day in the afternoon to teach lessons. We mainly do western so you must have a western background. I need someone to be consistent each week.Also help with summer camps would be a plus.Contact me at kellysaldivarperformancehorses@gmail.com
3/27
---
Rancho Santa Fe. Full or part time positions available on dressage ranch. Personal assistant and/or grooming. Must speak English well. Small furnished studio effiiency available for partial exchange for work 619-813-4882 Available now
3/27
---
Dressage trainer seeking groom in San Marcos, CA. Full time position available to start immediately.Must have experience & references. Please call or text 949-274-6132 for more details.
2/9
---
I am a dressage trainer in Orange County Ca looking for a groom/assistant.. Duties will include tacking, untacking, grooming, bathing, hand walks, turn outs and lunches.. Please contact me for more information on this opportunity.. (949) 355 5622
2/7
---
Professional show jumping stable in Sun Valley, CA is seeking a farm worker/groom. Position is full-time, 6 days a week. Daily duties include: cleaning stalls and paddocks, farm maintenance, along with the feeding and general care of 15-20 horses. Salary is dependent upon experience. Please contact Cecily Perkins at (541) 621-9120 or email at jumpinspirit@hotmail.com
2/7
---