BARN MANAGEMENT POSITION needed for 50 horse, well organized and drama free facility in Rancho Santa Fe.
Duties include:
Feeding and stall maintenance for horses, facility maintenance and repair, scheduling and supervising staff, office and administrative work, and communication with trainers and boarders.
Candidate must have:
Barn management experience, be reliable, detail oriented, energetic, have good follow-through on supervision and management of facility, good communication and interpersonal skills, a positive attitude,a team player, and be a hands-on working manager.
Salary based on experience.
Please send resume to rsfequestrian@gmail.com
---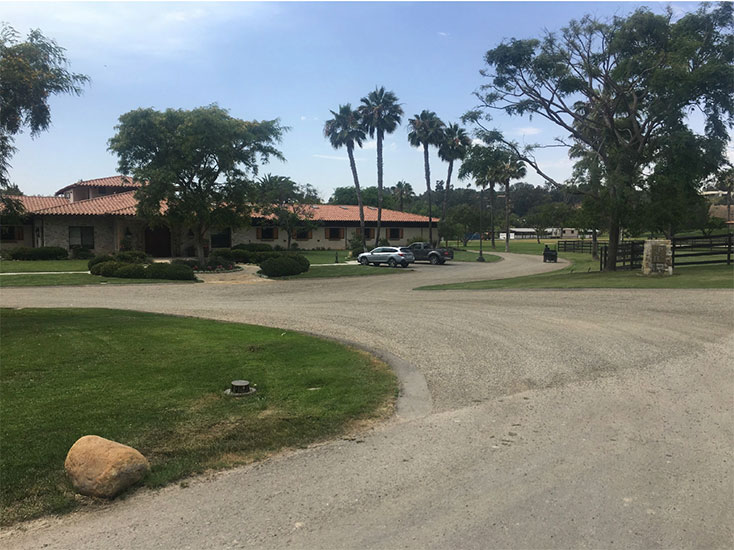 Exciting Employment Opportunities at Pomponio Ranch South!
We currently have an opening for two experienced show grooms. We are based out of Southern California, and we travel for 20 or more weeks a year. Duties include feeding and grooming horses, tacking them up for our riders, hand walking and longing the horses, clipping, bathing, braiding and other general duties as requested.
Legal to work in the US, show experience and a positive attitude are a must! This is a non-riding position. Email whitney@pomponioranch.com if you think you are a good fit to be our newest team member!
We also have an opening for a stall cleaner. Duties include cleaning out stalls, cleaning and refilling water buckets, feeding hay and grain, and various other projects around the property. Experience is not necessary, but comfort around horses and a good attitude are! Contact whitney@pomponioranch.com for an application!
---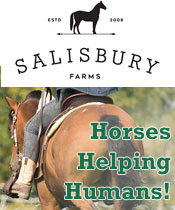 Riding Instructor position available-- Located on private facility in Lakeside, Ca. Must be 18 years or older, be willing to follow our training model, be a team player, enjoy working with beginner riders of all ages. Start 1-2 days a week, more hours available if interested.
www.salisburyfarms.net or 619-723-6202.
---
Full-time stall cleaner wanted in Rancho Santa Fe. We are looking for a reliable and hard working individual who has experience around horses. Tasks include stall cleaning and grounds maintenance. Call Bill for details and to schedule an interview...858-756-2923
9/13
---
The historic W.K. Kellogg Arabian Horse Center has a Student and Horse Activities Coordinator position open at Cal Poly Pomona University. Click on "staff/management openings" at this link to apply online - Posting closes September 3rd. The horse center is the oldest Arabian horse breeding operation in the United States with over 80 Arabians on site. The center is part of the Don Huntley College of Agriculture and supports many educational and student programs.
8/28
---
Part employment for experienced person to exercise, turn out, groom our Western riding quarter horses here in Ramona Ca. Reliable transportation and Must have your own medical insurance. Neat appearance. Subcontractor. If you have your own horse and want to board and barter that would be fine too.
Stephen 760 975 5360
862 Gem Lane Ramona Ca 92065
8/9
---
Assistant trail guide-Ranch hand position:Interested in a long term job opportunity? Want kind and generous, highly responsible, positive, talented, experienced horse lover to assist with guided rides for our customers and perform other kinds of ranch hand duties including, grooming, feeding, mucking stalls, driving a tractor, etc. 818 591-2032 CALL for interview. Independent contractor status.
8/6
---
Seeking stall cleaner for farm in Rancho Santa Fe. Ideal candidate will have good work ethic, positive attitude and desire to join our team on a long term basis. Preference given to someone with experience working safely around horses but willing to train the right person. 6 days per week, $15/hr with overtime on the 6th day and paid time off. Contact Alison at 858-756-0321
7/28
---
Trail Guide/Ranch hand position. Only those desiring long term employment and experienced guides should apply. Reliable transportation, medical insurance required.Neat appearance, AMAZING with the public is what our facility prefers.Pay negotiable. Work as independent contractor. Days and hours vary. CALL (818) 591-2032 if you are ready to commit with our ranch.
7/27
---
Working student position available at premier Dressage facility in San Marcos California. Must have some grooming experience duties include mostly tacking up, turning out, and general barn chores. You are welcome to bring your own horse or work with one of our well behaved lesson horses. If interested please contact 561 676-8478. Email: Trianasdressage@gmail.com
7/24

---
Part time ranch hand and horse care taker wanted. Located 20 miles East of Temecula off Hwy 79. Will need to clean corrals and groom/exercise horses. Also clean livestock pens. Great working environment. Could work into more than part time work. References required.
Email: kderway@gmail.com
7/17
---
Full time groom position available at premier dressage facility in San Marcos CA. Competitive pay & reasonable hours. Must have previous experience. Please contact at mackinziepooley@gmail.com
7/9
---
Full or part time grooming position available in Encinitas. Must know how to wrap polo and standing and be able to handle competitive dressage horses.
6 days a week with one full weekend off a month. Starting pay of $2500/ month.
Phone: 310 435 2204
Email: dblakecd@aol.com
7/5
---
ISO working student for a trainer specializing in starting colts. Options for room and board to the right person. Opportunities to ride based on experience. Must be hard working, committed, willing to learn, have a positive attitude, and be kind and confident with the horses. For more info please contact Gabby Pfeifer at 303-889-9308
6/25
---
Summer Camp Riding Director position with immediate start- This is a seasonal position located near Idyllwild, CA. Riding Director oversees all equestrian. Staff, leads staff in the proper care of our horses, and instructs camp participants in basic horse care and riding. Housing on site during the season is available.
Phone: 909 557-4334
Email: Craleigh@gssgc.org
6/11
---
We are looking for a working student at our hunter/jumper sales stables in San Marcos, CA. Position would need to hack horses all day Tuesdays, Thursdays and Fridays. Also opportunity for a paid grooming position at the shows with us as well. Thanks in advance!
Phone: 480 822 0853
Email: bjbollig@live.com
6/6
---
Startup Horse Facility Seeking Facilitators for Therapeutic & Enrichment Programs. Will train those willing to embrace our methodology. Pay varies. Programs offer a place of healing, growth and empowerment. Ideal candidate enjoys working w/ children/teens/adults/horses in outdoor environment. Flexible hours. Must have reliable transportation. Located in East County SD. Call or text 619-828-5383
6/6
---
Working student position available at premier Dressage facility in San Marcos Ca Must have some grooming experience duties include mostly tacking up, turning out, and general barn chores. You are welcome to bring your own horse or work with one of our lesson horses. If interested please respond with three references, past horse experience, availability and riding goals. Trianasdressage@gmail.com
6/4

---
---
---