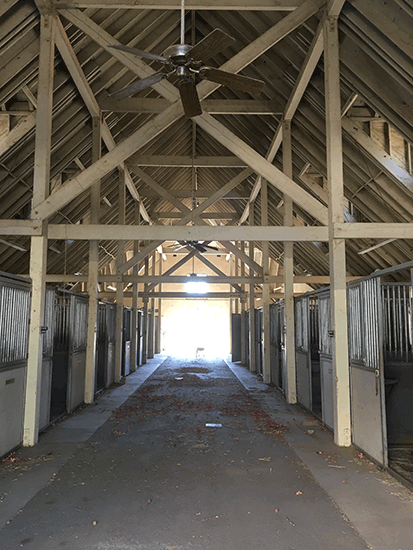 La Cresta Equestrian Facility available for lease - Facilities include large arena, round pen, patience post, 15 stall barn with hot and cold water, large tack room with extra cabinets for storage, hay and shavings storage, outside crosstie, office with full bathroom, and six turnouts/paddocks.
There's also a freshly remodeled 1800 sqft two bedroom three bathroom guest house attached to the barn which can be rented.
Call 951-834-2596 or
email ericleblanc21@gmail.com
---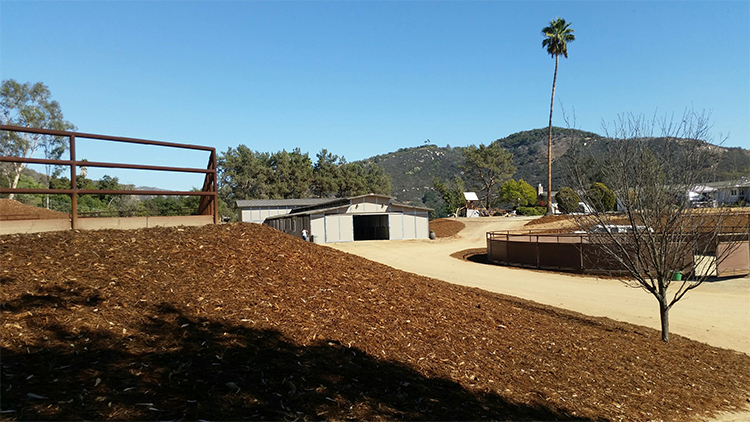 ISO Western trainer for our private horse property in San Marcos, CA. Facilities include large arena, round pen, patience post, 13 stall barn with 2 crossties with hot and cold water, trainer tack room, community tackroom, hay and shavings storage, 8 outside pens with tack boxes, outside crosstie and two turnouts. Owner handles board and hay and shavings ordering. There is also a house on the property which can be rented. Text 760.212.0217 or email kellied50@yahoo.com.
---
International Liberty clinician Julien Beaugnon, former trainer for the CAVALIA SHOW for 10 years, Looking for facilities to accomodate Workshops in California. Julien now offers personal coaching, Clinics & Workshops, top level training, Equestrian performances and event consulting to California.
This will be the chance for you and your horse to learn how to train for and accomplish the behaviors you see done in Cavalia show from their former trainer.
For more information please visit website at
https://www.julienbeaugnon.com/
Email me for more information: jbeaugnon@yahoo.com
---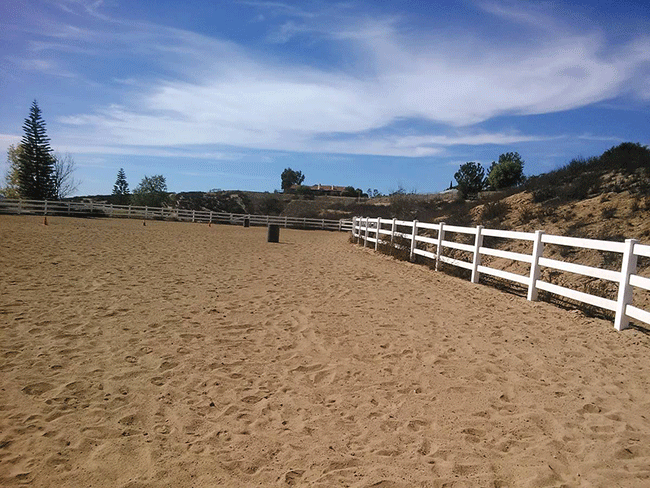 Barn for lease in Temecula Wine Country!!
12 plus stalls available, 4 in and out stalls, box stall, large covered pipe stalls, hay barn, tack room, wash racks, large show size arena, round pen and hot walker as well as rest room and plenty of trailer parking! Conveniently located off 15 freeway, 1 1/2 miles from Galway and Casners.
Quiet and private with excellent views, nestled in between 2 vineyards with nearby trails!
Please call Chris at 714-824-7283
---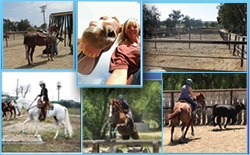 Boarding Facility in Oceanside has space available for Trainers with clientele.

Large Event Arena, 2nd Outdoor Arena, Indoor Arena, Awesome Footing! 25 Acres of Riding, Horse Playground, Equine Agility, Groomed Track.
We strive to be a Friendly, Multi Discipline Facility - English, Hunter/Jumper, Western, Cow Horse, Gymkhana, Horse Agility, Extreme Trail, etc..
We would like a western trainer and offer cows, sheep and goats to work. We have 24 x 24 paddocks as well as larger paddocks and pastures including private pastures. Full services, 3 arenas (2 outdoor and 1 indoor), tack storage, round pens, turnouts and Horse Agility/Obstacle Course with running track. In addition we just added sorting pens next to our livetock. 25 acres or riding on the property. Very fire resistant, surrounded by a golf course and irrigated farms close to the main roads. Ocean breezes further enhance this beautiful property! We have options for boarders for paddocks of various sizes, and pastures and full services by our conscientious and experienced staff.
Turnouts, blanketing, lunging, fly masks, bathing, and more...we offer it.
Phone Chris: 760-717-1101
Email: info@OceansideEquestrian.com
URL: http://www.oceansideequestrian.com
---
Professional trainer with clientele seeking to lease an equestrian training facility with accommodations for at least 15 horses.
Searching in Murrieta, Wildomar, La Cresta areas only
(Arena, barn, round pen, pasture, pipe stalls preferred)
#horseranch, #dressage #Ranch, #riding, #western
#trainer #equestrian, #barn, #horse, #forrent, #forlease, #laCresta
Phone: 951 288 0521
Email: Kathleendressagetrainer@gmail.com
6/18
---
---
---
You Can Post a FREE Classified Ad Here!
We Accept: