---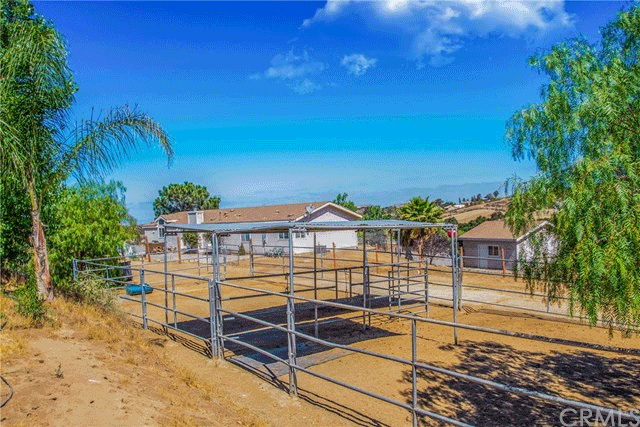 Bring your horses! Private Room/Private Bath in fully furnished Ranch home in beautiful Temecula East Wine Country. Room for horses, well-mannered dogs, space for trailer!
We have covered pipe stalls, large round pen and large turn out. Beautiful area w/mountain views - private, tranquil, peaceful place to call home. $1000/mo +utilities. No smoking, vaping, partying - no drama.
Dee 310 702 6367 c/txt
---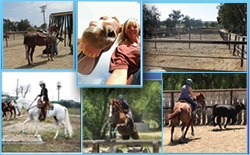 25 Acres Equestrian Center in Oceanside has Availability for Trainers with Clientele.

Oceanside Equestrian Center sits on a 25 acre mound with incredible view in all directions on the Arrowood Golf Course and surrounded by irrigated farms putting us in a very fire resistant location.
We have a large arena 170 x 270, great footing. Our indoor arena offers riding as well 50 x 130. Round pens and lots of riding trails on the 25 acres.
We also have an arena with a dressage court with a few dressage clients here but plenty of room for a trainer with clientele. Arena has excellent footing.
OEC has the largest pastures and paddocks in southern coastal California. Must see to believe!
Our Horse Agility/Obstacle course is newly rebuilt with obstacles. A groomed track surrounds the obstacle course.
Livestock work is available with sheep, cows and goats. Experience a multi-discipline facility. Looking for a western trainer especially that can train horseback riding moving livestock!
Phone Chris: 760-717-1101
Email: info@OceansideEquestrian.com
URL: http://www.oceansideequestrian.com
---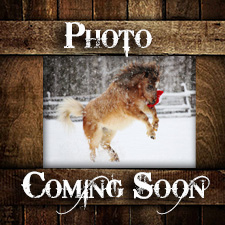 If you own a horse(s) this 900 sq.ft. ranch house in Bonsall on 4 acres with stables and large arena is for you! 4 minutes from I-15, 12 minutes north of Escondido.
Remodeled kitchen with all new appliances, cabinets, sink. New flooring and paint throughout, washer and dryer, 2 bedrooms, 1 bath (new vanity and toilet). Unit has been completely refurbished. Sun deck with great views.
Monthly rent $1,750 includes all utilities (water, SDGE and trash). Self-care boarding available at $175/horse, stable or mare hotel. Arena, horse wash-rack, hot walker and turn outs available. Lots of parking available. Perfect for a couple that wants to live where their horse(s) live.
Good credit, verified income, employment and references required.
Phone: 760 419 7193
Email: KRISLUND57@GMAIL.COM
---
Barn for lease in Wine Country!!

Awesome business opportunity for trainer or owner with multiple horses- Great for non-profit, rehab business or your own private barn. Private and quiet, located in Wine Country Temecula, very close to Galway and Big Horse! Show size arena, round pen, hot walker, 19 stalls to include in and outs, large pipe stalls with covers! Nearby trails 5 minutes away!
Can accommodate any style of riding!!!
Please call for pictures and viewing appointment
Please call 714-824-7283
kristen_lacombe@yahoo.com
---
One bedroom trailer,full kitchen,separate bed/bathroom,clean,small yard,space for shed,on horse ranch, space for horse at additional fee. all utilities/direct TV included.1800/month Also available small studio room, utlities/direct TV included $850/month. both possible partial exchange for work,gardening,irrigation/horse related work. Must be responsible,no smoking,vaping, partying. 619-813-4883
2/3
---
Small ranch for lease. No housing. Pastures, hay barn, arena and barn, corrals too. Good location, North Vista
Phone: 760 717 2365
Email: horsesrbest57@gmail.com
1/20
---
Boarding space available at Private Property - Box Stall 24' x 36' & Box Stalls 12' x 36' in&out, Pipe Corrals 24' x 24'
Feed twice a day, Clean once a day.
Self service option available.
-Private property with gated access
-60' x 100' lighted enclosed arena
-Round pen
-Two horse wash rack
-Enclosed restroom with shower
-Horse trailer parking available for additional price
-Immediate access to the Angeles National Forest and Hansen Dam
Phone: 818 568 8969
Email: gaiaisabela@yahoo.com
1/9
---
One bedroom trailer with small yard on private horse ranch in Rancho Santa fe. $1500/month. Available March 1st. Space for horses at additional cost. Possible exchange for work on the ranch. Beautiful peaceful environment. 619-813-4882
12/30
---
Private Ranch available for lease. Dry stall or all inclusive. Includes 9 in/out stalls, 4 stalls, 6 outdoor large corrals with stalls, fenced in arena, round pen, 2 grazing corrals, indoor hot water wash rack, beautiful tack room, and 2 studio apartments and private one bedroom trailer in Rancho Santa fe. Perfect for a training business. Call 619 813 4882
12/27
---
Huge 2bdrm/2ba with fenced yard area, and pasture area with room for horses in Orange County,(Silverado).
Direct access to trails, minutes to Irvine Park, easy access to El Toro or Jamboree Roads.
$3500 Month with Horse Pasture/$2800 Month Home Only
Phone: 949 616 2617
Email: susan_iwamoto@yahoo.com
12/27
---
Are you looking for a room for rent near a boarding facility? I have a furnished room available in my Carlsbad home. It is 1.5 miles from a private boarding facility with space available. I am looking for a healthy, easy-going female room mate to share my home. I work full-time and ride trails in the area. If interested, contact me at: 760 828-7728 Abi.
12/17
---
Private Room/Private Bath in fully furnished Ranch home in beautiful Temecula East Wine Country. Room for your horses and well-mannered, well-trained, non-aggressive dogs are welcome! We have covered pipe stalls, large round pen and large turn out. Beautiful area with mountain views - a private, tranquil, peaceful place to call home. No smoking, vaping, partying - no drama. Dee 310 702 6367
12/12
---
Two stalls available at a private home in the Burbank Rancho Equestrian neighborhood. Quiet equestrian neighborhood. Walking distance to Griffith Park equestrian trails and free turnouts and riding arenas, LA Equestrian center and equestrian supplies. Stalls are made to code, brick, covered, less than 10 years old, never been used and very pretty.
Phone: 818 940 5916
Email: tina@webdesignidea.com
11/11
---
Available - 1 or 2 rooms (one huge and with private bath) with own entrance on separate side of a 4 bedroom house with double doors opening to the beautiful brick, covered horse stalls. Located in the Burbank Equestrian neighborhood, walking distance to Griffith Park horse trails and free arenas, LA Equestrian Center, equestrian stores, restaurants, entertainment, Disney studios, and more.
Phone: 818 940 5916
Email: tina@webdesignidea.com
11/11
---
8 (12'x 36') in & out box stall building+exclusive facilities use $900/mo
Foothills of Lake View Terrace, bordering Angeles Forest Land.
Additional horses in bar corrals - $100 each.
Benefits include:
60'x100' enclosed arena, round pen, 48X48 paddock, two horse wash rack, restroom, tack and hay storage areas. Office.
Mountain trail access to thousands of acres of riding.
Text: 818 421 6500
11/5
---
---
---