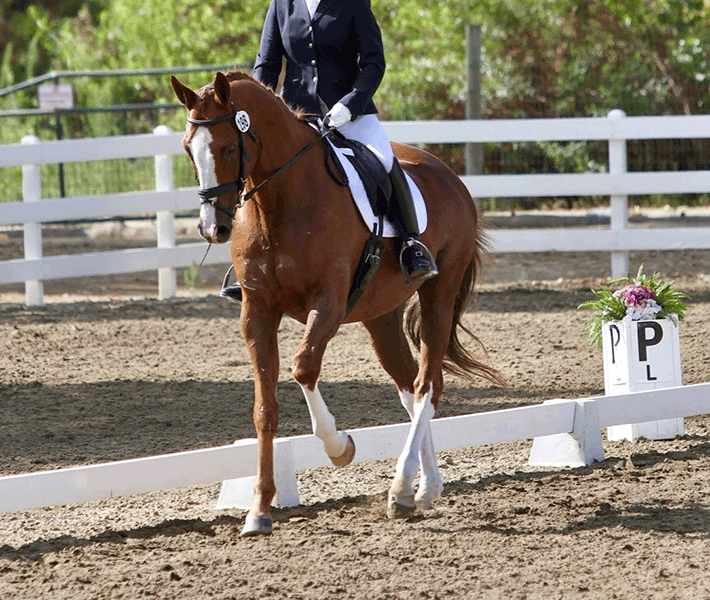 All Around/Low-Level Dressage Horse Available For Half Lease at Peppertree Farms In Poway.
Sirius is a 19 year old 16.3 H gentle giant who have been there, done that. He's a gentle giant with a big heart and always aims to please. He's ideal for an experienced rider who wants to get back in the saddle and needs a safe mount to help rebuild confidence. Good match would be someone looking to do some low-level dressage (training - 1st level) or just walk trot canter and trail ride.
Half lease is $400 / month, month-to-month and includes 3 rides per week with at least one weekend day. Lessons are separate.
Text Nichola @ 609-480-9228
200608
---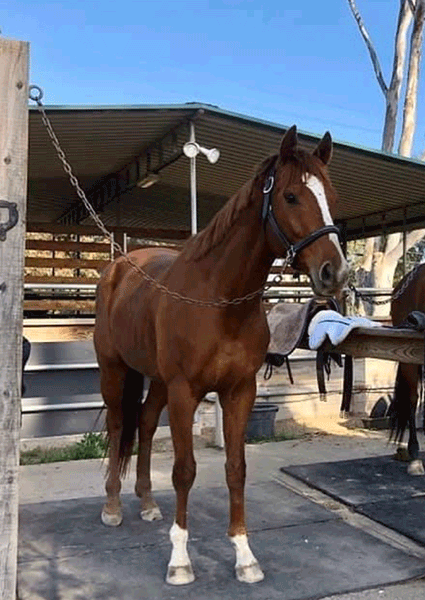 Sweet Young Hunter/Jumper Gelding Available for Partial Lease. Phoenix is a stunning 4 year old TB 16 hand chestnut gelding. He is in full training which means lessons are included in lease. He has a great temperament and a total love bug. He gives over 100% every time. Really wants to learn and make the rider happy. He does need an experienced rider as he is young and someone wanting to show as this flashy boy deserves to be in the show ring. Onsite partial lease.

Phone: 310 779 4542
Email: suzie@malibusurfsidebookkeeping.com
200511
---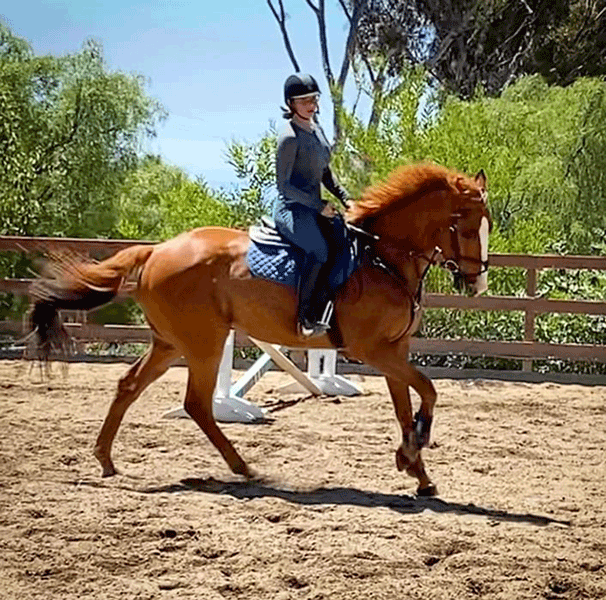 The gorgeous Fuego y Viento is available for partial lease!
This 6 year old ottb is 17hh and very talented. Ideal person to lease him is experienced in show jumping/equitation and has no fear of forward horse with a floaty trot and forward yet smooth canter. Fuego is an exceptional mover. He is currently trained up to 3ft confidently and has done individual jumps up to 3'6" with plenty of scope for more. He is in full training so lessons are required/included in partial lease. Onsite lease only at a beautiful Oceanview facility in Malibu.

Phone: 310 779 4542
Email: suzie@malibusurfsidebookkeeping.com
200511
---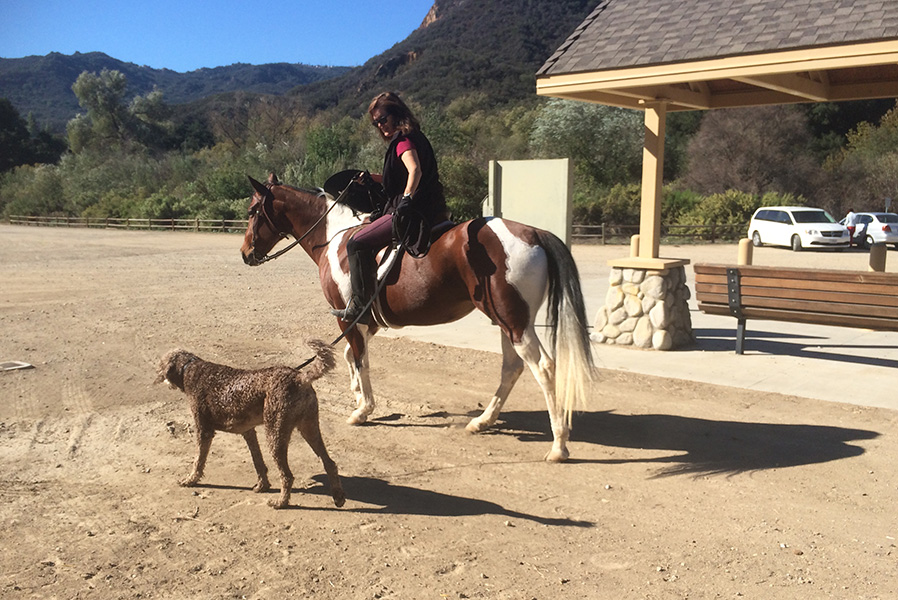 I am looking to co-lease my beautiful 18 year old Registered Paint mare. Her name is Star and she is boarded at Portrero Ranch in Thousand Oaks off of Lynn Road. She was trained in Western Pleasure, is fun to ride, has smooth gaits and is great on trails. We can ride right on to the trails from the stables. Gorgeous Views of the ocean and mountains from the trails. The best riding in California! I have all tack, English and Western saddles or you can bring your own. My schedule is too busy for me to ride her as much as I would like to so I am hoping to find an experienced and responsible rider to share her. I am flexible on days. It would be a minimum of 2 days a week and more when I am traveling.
Thanks. Meggan 818 451 8298
200318
---
Lovable,kind, willing NSH chestnut mare with go available for beginner dressage wanting to move forward to intermediate. Located in San Juan Capistrano.
Confident, experienced rider preferred. Must be patient and dedicated.
Phone: 949 857 5231
Email: Dehdoe4@gmail.com
200312
---
Non-riding owner of 2 gorgeous TB mares that need jobs! One is 17, off track, and her daughter is 9 and never raced. Both are extremely athletic, super intelligent and kind. Neither has been ridden in years, so advanced rider only please. Offering an Onsite lease for one or both, at a beautiful ranch between Ventura and Santa Paula. Pls email me at: gobabygo119@gmail.com
200731
---
Johnny is a 7 year old TB gelding. I am looking for an experienced rider or someone intermediate that wants to do lessons. Johnny is a quirky, super fun guy who has some great gaits and a heavenly canter. Johnny has experience in trail riding, low jumps, and flat work. Please call me for more info!
Phone: 951-434-3240
Email: Mcrobles14@yahoo.com
200731

---
George! George is looking for a half/full lease at his home in San Marcos. He is a 17+ gentle giant jumper. Easy to ride, auto changes, jumps 3 ft. looking for intermediate-advanced rider. Flats in a Hackamore.
Phone: 401 662 6376
200716
---
Sweet, mid level, dressage mare looking for a partial lease at her home in San Marcos. Needs an intermediate-advanced confident rider as she can occasionally get a little sassy. Partial lease is 2 days a week, (1 day for a lesson, 1 day for self riding) lesson are included in this lease fee of $350 a month. Text for more details.
Phone: 401 662 6376
200716
---
Takoda is looking for a partial/half/or full lease at his home in beautiful San Marcos. He is a brave, just shy of 14h pony with a great attitude. He would be perfect for a go getter kid or small adult. Smooth, comfortable gates, soft in the bridle, easy off the leg, schooling 3'3. Text for more details.
Phone: 401 662 6376
200716
---
I'm looking to half lease my bay color warmblood gelding our. Due to having a 2nd horse, I am unable to ride him as how I used to anymore. He is 18 years old, 16.2hh, retired from the jumping a year ago due to sustaining a career ending injury. He is still sound to cruise you around 3 days a week on the trail yet. Considering his age and his joint condition, he will only be a walk and jog only horse. He is suitable for beginner rider and safe for kids. He needs an intermediate rider if he is riding out on trail alone. If you go with a group he will be a total husband horse. Price is $220 a month you have access to ride him 3 times a week and tacks are included. Location is at San Gabriel Valley.
Email: Kuzehisaki@gmail.com
200618
---
Gorgeous 14.4 hand (10 years old) certified Quarter Horse for lease full or part time.. Used to be a Trail horse and has the best temperament ever. Located at stables with immediate access to trail to Carmel valley and Rancho Penesquitos. Please call 858 344 2621
200618
---
Looking to half lease my horse out to an ADVANCED EXPERIENCED rider ONLY. He is an off track Thoroughbred. 5 years old. 16.2 hands. He is a fun horse to ride, very smart, and wants to please. However, he is a typical young horse that needs a strong capable rider. He is traffic shy so a good defensive rider is a must. He is super on the flat, 1st level dressage, great on trails, and jumps 2'9 courses.
Looking for the right person who is a great rider!
Let me know your experience and a little bit about yourself!
Located in San Juan Capistrano. 3 days/week at $400 month.
200618
---
Looking to partial lease my horse at her home in San Marcos. She is a high level, amateur friendly dressage horse. Two days a week (price includes 1 lesson 1 free ride per week) $400 per month. Please text/call with questions. Phone: 401 662 6376
200513
---
Looking for an experienced rider to lease my beautiful 16 year old quarter horse mare. She is a great trail horse and very athletic, with some experience showing in local ranch riding shows. She's a great horse for long trail rides, but she can be spooky without a comfortable, confident rider. She would be great for an experienced rider that's looking for more time in the saddle or a horse to just play on!
If you are interested and would like more information, please feel free to text me at: 650-861-0751 or email at saikskylar@gmail.com
200406
---
Intermediate horses part lease Imperial Beach ca 92154. 3 day a week lease with 1 day being a weekend day. $175 flat fee. Text 619 451 3738. 15.2 hand paint gelding. 14.2 hand palomino morgan. 14.2 hand chestnut quarter horse mare. Cute 14.1 bay arabian quarter horse mare. All tack supplied. Lots of trails can ride to the beach. Trainer charges $35 lesson. Lessons not required to lease but must be able to show suitable skills to ride chosen horse. Horse training and boarding also available. Please text or call 619 451 4738.
200331
---
Stunning, dark bay/black 17 y/o TB, 16.2 hands, available for lease in Orange Park Acres. We have arena and access to trails. Lessons with a trainer available too. Partial lease preferred but open to other. Good on trails, bold, more of a forward than a leg horse. Knows some dressage movements and goes nicely on the bit.
Email: jagnapiatek@yahoo.com
200319
---
---
---