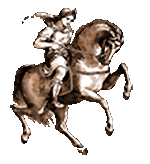 Dr Christi Garfinkel
Equine Veterinary Services
We specialize in compassionate high quality equine care.
We provide ambulatory services to the east county area of San Diego.
Our Services include Internal Medicine, Diagnostics, Reproduction,
Lameness and Pre-purchase exams, Surgery, Dentistry, Wellness and Preventative Care Packages, and Emergency Services.
We have added an online store filled with equine health care products, medications and barn supplies.
2514 Jamacha Road #50233, El Cajon, CA 92019
619-659-1180
---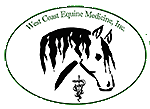 West Coast Equine Medicine, Inc.
Daniel H. Grove, DVM, Ryan K. Heaton, DVM and Denise F. Gonzalez, DVM - We are experienced in treating horses in all disciplines and at all levels of competition, along with the family owned pleasure horse. We specialize only in quality veterinary medicine at reasonable rates that the average person can afford.
Our mission at West Coast Equine Medicine is simple: To provide the highest quality care possible in cooperation with the owners of our patients. We are a team at West Coast Equine Medicine and we include our clients in the decision making process.
We are here to provide you with personalized care of your animals. We will present the options available and will assist you in the treatment that is best for your horse.
Our main focus is general equine medicine, including:
* Pre-purchase exams
* Equine sports medicine
* Digital radiography
* Equine Veterinary Medical Manipulation
* Ultrasound
* Wellness Care
* 24hr / 7 days a week Emergencies
* Advanced reproduction
* Neonatology
* Advanced dentistry
* Field surgery
* Quality care at all stages of life
Serving North San Diego County and South Riverside County
42225 Remington Ave #A13, Temecula, CA 92590
www.westcoastequinemedicine.com
---

Dr. Jacob Johnson
Routine and Advanced Equine Dentistry
Our commitment to your horse and our customers has made us who we are today. We provide medical services in dentistry from routine floating to extensive dentistry (restoration, extractions, dental surgery, odontoplasty, occlusal adjustment etc.) Preventive medicine is the key to a happy, healthy and productive life for your animal. Educating equine owners on the significance of preventive dentistry is important. We look forward to the opportunity in providing your horse with the highest level of dentistry available in Southern California. Areas of service from San Diego County to San Bernardino County, Riverside County to Ventura County, Orange County, Los Angeles County. Highland, Redlands, Yucaipa, Banning, Palm Springs, Palm Desert, Thermal, Indio, Yucca Valley, Inland Empire, Riverside, Norco, Perris, Gavilan Hills, Lake Elsinore, Hemet, Moreno Valley, Temecula, Murrieta, Fallbrook, Bonsall, San Diego, Yorba Linda, Orange County, Long Beach, Anaheim, Jurupa Valley, San Dimas, Malibu, Rancho Palos Verdes, Rancho, Alta Loma, Chino Hills, Pomona, Los Angeles, Burbank, Oxnard, Thousand Oaks, Ventura, Bakersfield, Ojai, San Fernando Valley and much more, parts of Central California and majority of Arizona, Central Arizona, Northern Arizona. Feel free to call us to arrange a clinic in your area.
888-247-8337
www.advancedequinedental.com or www.mojaveriverequine.com
---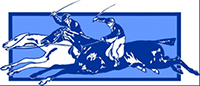 Humphrey, Giacopuzzi & Associates
Equine Hospital & Breeding Facility
A full service equine facility which has been open for over 25 years providing primary and referral services. The scope of our services include an ambulatory field practice providing routine and emergency services 24/7 within a 60 mile radius, also a fully equipped hospital for emergency and elective surgeries . Around-the-clock intensive care on medical and surgical cases, which includes: neurological, neonatal, ophthalmologic, cardiopet services, lameness evaluations, diagnostic work-ups and consultations.
We at Humphrey, Giacopuzzi & Associates realize that good communication is essential in the successful management of our cases. Referring veterinarians remain informed and involved in the progression of each case. Clients are provided with on-going prognosis and status reports about their horses, as well as reliable and current estimates of hospitalization expenses. Our experienced and dedicated staff works with referring practitioners and clients to provide the best care possible. We also maintain a close professional, working relationships with outside specialists in the fields of radiology, diagnostic ultrasound, cardiology, ophthalmology, thermograph and scintigraphy.
Dr. Michael Giacopuzzi and Dr. Richard Giacopuzzi owners of Humphrey Giacopuzzi & Associates Equine Hospital have over 50 years combined experience. They have seen tens of thousands of patients over the years. With that type of experience along with our associates and our intern, which is a fully qualified doctor of veterinary medicine you can't go wrong.
4774 Donlon Rd. Somis, CA 93066
Phone: 805-386-4291