Sponsors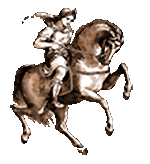 Dr Christi Garfinkel
Equine Veterinary Services
We specialize in compassionate high quality equine care.
We provide ambulatory services to the east county area of San Diego.
Our Services include Internal Medicine, Diagnostics, Reproduction,
Lameness and Pre-purchase exams, Surgery, Dentistry, Wellness and Preventative Care Packages, and Emergency Services.
We have added an online store filled with equine health care products, medications and barn supplies.
2514 Jamacha Road #50233, El Cajon, CA 92019
619-659-1180
info@drgarfinkel.com
www.drgarfinkel.com
---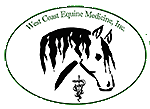 West Coast Equine Medicine, Inc.
Daniel H. Grove, DVM, Ryan K. Heaton, DVM and Denise F. Gonzalez, DVM - We are experienced in treating horses in all disciplines and at all levels of competition, along with the family owned pleasure horse. We specialize only in quality veterinary medicine at reasonable rates that the average person can afford.
Our mission at West Coast Equine Medicine is simple: To provide the highest quality care possible in cooperation with the owners of our patients. We are a team at West Coast Equine Medicine and we include our clients in the decision making process.
We are here to provide you with personalized care of your animals. We will present the options available and will assist you in the treatment that is best for your horse.
Our main focus is general equine medicine, including:
* Pre-purchase exams
* Equine sports medicine
* Digital radiography
* Equine Veterinary Medical Manipulation
* Ultrasound
* Wellness Care
* 24hr / 7 days a week Emergencies
* Advanced reproduction
* Neonatology
* Advanced dentistry
* Field surgery
* Acupuncture
* Quality care at all stages of life
Serving North San Diego County and South Riverside County
42225 Remington Ave #A13, Temecula, CA 92590
www.westcoastequinemedicine.com
---

James A. Giacopuzzi, D.V.M.
State of the Art
Mobile Equine Clinic
Featuring: Eklin Digital X-Ray Instant Images, GE LOGIQ e Digital Ultrasound, Vetron-300 Shock Wave, Shoeing Horses Correctly, Pre-Purchase Exams, Performance Enhancement & Lameness, General Dentistry, Geriatrics.
PO Box 3544, Palos Verdes Penninsula, CA 90274.
Serving Orange and LA Counties.
Phone: 310-798-6721
---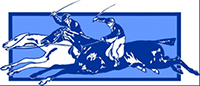 Humphrey, Giacopuzzi & Associates Equine Hospital & Breeding Facility
A full service equine facility which has been open for over 25 years providing primary and referral services. The scope of our services include an ambulatory field practice providing routine and emergency services 24/7 within a 60 mile radius, also a fully equipped hospital for emergency and elective surgeries . Around-the-clock intensive care on medical and surgical cases, which includes: neurological, neonatal, ophthalmologic, cardiopet services, lameness evaluations, diagnostic work-ups and consultations.
We at Humphrey, Giacopuzzi & Associates realize that good communication is essential in the successful management of our cases. Referring veterinarians remain informed and involved in the progression of each case. Clients are provided with on-going prognosis and status reports about their horses, as well as reliable and current estimates of hospitalization expenses. Our experienced and dedicated staff works with referring practitioners and clients to provide the best care possible. We also maintain a close professional, working relationships with outside specialists in the fields of radiology, diagnostic ultrasound, cardiology, ophthalmology, thermograph and scintigraphy.
Dr. Michael Giacopuzzi and Dr. Richard Giacopuzzi owners of Humphrey Giacopuzzi & Associates Equine Hospital have over 50 years combined experience. They have seen tens of thousands of patients over the years. With that type of experience along with our associates and our intern, which is a fully qualified doctor of veterinary medicine you can't go wrong.
4774 Donlon Rd. Somis, CA 93066
Phone: 805-386-4291
Gary Amaral, DVM
3916 Allen School Rd, Bonita, CA 91902. 619-267-7775
---
ABJ Equine Practice - Anne E. McCabe, DVM, MS, Inc
P.O. Box 1750, Rancho Santa Fe, CA 92067. 858-759-2772
---
Mariana Farm / The Stallion Bank
Professional Equine Specialty Reproductive Service / USDA Approved Semen Freezing Center
18936 Paradise Mountain Rd, Valley Center, CA,92082, USA
760-749-8933 / Fax 760-749-0304
---
All Equine Health Care - Linda Byer, DVM, MS
13925 Charlan Rd, Valley Center, CA 92082. 760-751-0807
allequinehealthcare@me.com
allequinehealthcare.com
---
Linda M. Barone, DVM
Complete Veterinary Care for Horses / 24 Hour Emergency Service
760-633-1346
---
Equine Veterinary Service
Steve Reider, DVM / John Newcomb, DVM
770-A North Rancho Santa Fe Rd, Encinitas, CA 92024. 760-944-0910
---
aaa Ben Blue, DVM, MS Mobile Equine Veterinarian
Equine Veterinarian
P.O. Box 78694, Corona, CA 92877. 951-818-4613
---
San Dieguito Equine Group, Inc
Paul McClellan, DVM
1202 Calle Maria, San Marcos, CA 92069. 760-591-9952
---
Equest Diagnostic Imaging Center
1288 Calle Maria, San Marcos, CA 92069. 760-591-9968
---
Helen Woodward Animal Center
Community Equine Hospital / Radiology / Surgery / Medicine / Video Endoscopy / Wide Variety of Animal Programs
6525 Calle Dal Nido, P.O. Box 64, Rancho Santa Fe, CA 92067. 858-756-4117
---
El Cajon Valley Veterinary Hospital ~ Kevin J. May, DVM
Specializing in Acupuncture / Chiropractic / Performance Dentistry
619-444-9491
---
William M. Talbot, DVM
Embryo Transfer / Frozen Semen
Valley Center, CA 92082. 760-471-1389
---
Ranch & Coast Equine Practice ~ Richard B. Markell, DVM
Lameness / Medicine / Acupuncture / Pre-purchase Exams
Rancho Santa Fe, CA. 760-942-2884
---
Clovis Equine Clinic
Jesse Deux, DVM / Michael Stabbe, DVM
8338 N. Sunnyside, Clovis, CA 93612. 559-299-1661
---
Wm. S. Hales, D.V.M.
Veterinarian
PO Box 6589, Orange, CA 92863. 714-771-1818
---
West Coast Equine
Kent Sullivan, V.M.D. / Deborah L. Kemper D.V.M.
Clinic Address: 4310 Sand Canyon Rd, Somis, CA 93066. 805-386-7151
---
Ruth V. Sobeck, DVM
PO Box 4080, Palos Verdes, CA 90274. 310-318-8194
---
California Equine Orthopedics
Equine Lameness / Diagnostic Imaging / Orthopedic Surgery
3141 Twin Oaks Valley Road, San Marcos, CA 92078. 760-535-5948
---
Equine Medical Associates Inc
Ambulatory Veterinarians
14712 Franklin Ave St K, Tustin, CA 92651. 714-665-2211
---
San Luis Rey Equine Hospital
Korin Potenza, DVM and Nick Huggons, DVM, DACVS
Full-Service Equine Hospital
4211 Holly Lane, Bonsall, CA 92003. 760-726-4566
---
Mission Equine Associates - Bruce Kuesis, DVM
Internal Medicine / Lameness / Reproduction
Serving Santa Barbara, CA.
---
Large Animal Veterinary Associates
Larry Catt DVM, Larry Martin DVM,& Joleen Elston DVM
Full service equine ambulatory practice / 24 hour emergency service
El Cajon, CA. 619-590-1991
---
All County Equine Services (A.C.E.S)
Kim Sergent, DVM
PO Box 2230, Alpine, CA 91903. 619-659-3532
---
Lio Lomas Dutch Warmbloods - Deborah P Harrison D.V.M.
Breeder / Dutch Warmbloods / Stallion Services / Veterinarian
P.O. Box 1330, San Juan Bautista, CA 95045. 831-623-2555
---
Norco Equine Veterinary Hospital
Michael D. Williams, DVM, Kelly Ford, DVM, Annette Roug, DVM
985 Sixth Street, Norco, CA 92860. 951-734-0084
---
The Equine Center
Veterinary Care / Reproduction / Surgery / Boarding / Layups / Rehab
San Luis Obispo, CA 93401. 805-541-6367
---
OC Sporthorse Medicine & Lameness - Sam Wittlin, DVM
Veterinarian / Digital Xray / Shockwave / IRAP / Dentistry / PrePurchase Exams
Serving Orange Co. and North San Diego. 949-633-5190
---
G. Lynn Richardson, DVM
Equine Surgery / Sports Medicine
PO Box 9083, Rancho Santa Fe, CA 92067. 858-756-0818
---
David Burgermeister, DVM ~ Mobile Equine Service
Veterinarian / Equine Dentist
3629 Valley View Avenue, Norco, CA 92860. 951-545-3314
---
Equine Surgical Services, Inc.
Surgery / Orthopedics / Laser / Stem Cell / Platelet Rich Plasma / Arthroscopic / Laparoscopic procedures / Rodrigo Vazquez DVM, MPVM, ACVS
PO Box 9041, 6525 Calle Del Nido, Rancho Santa Fe, CA 92067. 858-756-8809
---
San Diego Equine Vet. Tech. Services
Ambulatory Equine Veterinarian
P.O. Box 2473, Alpine, CA 91903. 858-254-5721
---
Advanced Equine and Small Ruminant Veterinary Service
Margo Machen DVM / Veterinarian
1042 N. Mountain Ave. #B491, Upland, CA 91786. 909-982-4442
---
House Calls For Horses
V. C. Devaney, DVM
P.O. Box 6045, Norco, CA 92860. 951-279-5070
---
McCraigie's Equine Veterinary Services
Equine Medicine / Surgery
Serving Orange County, CA. 714-745-2939
---
San Juan Capistrano Equine ~ Dr. Paul Luddy DVM
Equine Lameness / Intra-Articular Injections / Pre-purchase Exams / Shockwave Therapy
31878 Del Obispo Street , San Juan Capistrano, CA 92675. 949-698-2573
---
Equine Soundness & Enhancement, Inc. ~ James C. Lord, D.V.M.
Soundness and Enhancement of Performance Horses
Serving San Diego & Orange Counties
P.O. Box 503648, San Diego, CA 92150. 858-735-5792
---
Seven Oaks Equine Veterinary Services ~ Katie A. Prince DVM
Ambulatory Veterinary Care / 24 Hour Emergency
PO Box 4181, Westlake Village, CA 91359. 818-889-0000
---
West Coast Veterinary Eye Specialists, Inc.
Brendan G. Mangan, DVM, MS, DACVO
Practice Dedicated to Equine Ophthalmology
P.O. Box 155, Vista, CA 92085. 760-305-8768
---
Large Animal Veterinary Services
Aidan Christine McNeil, D.V.M / Veterinary Medicine / Surgery
2010 West Avenue K #808, Lancaster, CA 93536. 661-839-3088
---
Bear River Ranch
Boarding / Lessons / Training / Sales / Veterinarian Clinic / Endurance / Western Pleasure / Dressage / Vacation Rental
21039 Brewer Road, Grass valley, CA 95949. 530-268-3000
kayli13@sbcglobal.net
bearrivervacation.com
---
Sweetwater Veterinary Clinic
Mark Williams, DVM, Caroline Conn, DVM, and Geoff DeJaynes, DVM / Veterinarian / Ambulatory Veterinary Services / 24 hour emergency
33324 Agua Dulce Canyon Road, Agua Dulce, CA 91390. 661-268-8128
sweetvetmail@sbcglobal.net
sweetwatervet.net
---
Creekside Veterinary Service
Steven Colburn, DVM / Dr. Andrew Walker DVM / Dr. Tad Bender DVM / Veterinarian
8751 Old Castle Road, Escondido, CA 92026. 760-728-2319
creeksidevets@yahoo.com
---
Taraba Equine Sports Medicine Inc
Veterinary Medicine /Health Care Supplies
Los Angeles, CA 90301 714-815-9353
---
Spartan Veterinary Services
Dr. Roberta Jennings DVM / Veterinarian
Aguanga, CA 92536 888-400-4787
---
Tiffany K. Porter, DVM
Mobile Equine veterinary services
231 E. Alessandro Blvd, Ste A PMB 382, Riverside CA 92508 951-324-5052
---
Specialty Equine Practice
Veterinarian
29115 Valley Center Rd, Valley Center CA 92082 760-749-8147
---
EXACT Equine Inc.
Veterinary Mobile Services
CA 92040 Phone: 619-922-9275
---
Ambulatory and in-clinic care for anyone with hooves! General practice.
2112 Orange Avenue Ramona CA 92065 Phone: 760-504-6713
giddyupvet@live.com
---
Equine Veterinary Associates, Inc.
Veterinary Services
1250 N. Lakeview Ave., Suite L, Anaheim CA 92807 Phone: 714-777-3942
clgarloffdvm@gmail.com
www.horsevet2go.com
---
Wayne D. Marteney DVM INC
Veterinarian
39450 3rd St. East #102, Palmdale, CA 93550 Phone: 661-947-6068
---
Paso Robles Equine
Veterinarian
271 San Marcos Road, Paso Robles, CA 93446 Phone: 805-215-6501
---
Palomar Equine Practice
General Care / Dentistry Services / Reproductive Services / Lameness Services
PO Box 497, Valley Center, CA 92082 Phone: 760-703-0937
---
Humphrey Giacopuzzi & Associates Equine Hospital
Veterinary - Equine, Caprine
4774 Donlon Road, Somis, CA 93066 Phone: 805-386-4291
---
Valley Veterinary Service
All Equine Ambulatory Medicine / Lameness / General Health
16280 Blackie Rd., Salinas, CA 93907 Phone: 831-663-0303
---
Conejo Valley Equine
Equine Veterinarian
60 Cunningham Rd Unit B, Thousand Oaks, CA 91362 Phone: 800-413-3352
---
Brenna Lynn Timmerman, DVM
Veterinarian
101 N. Victory Blvd L287, Burbank, CA 91502
---
River Grove Veterinary Services
Veterinarian
475 Grace Dr, Paso Robles, CA 93446 Phone: 805-467-7329
---
Anacapa Equine Inc
Veterinary Services
Phone: 561-758-0736
---
Equine Health Solutions
Horse vet specializing in chiropractic and acupuncture. Serving Ventura, Los Angeles, and Orange counties.
Phone: 360-771-0059
---
East County Large and Small Animal Practice
Veterinary Services
10312 Quail Canyon Road, El Cajon, CA: 92021 Phone: 619-561-4661
---
Large Animal Practice
Veterinarians / Performance and therapeutic Equine Dentistry
2245 Cimarron Way, Los Osos, CA 93412 Phone: 805-528-0961
---
Cedar Creek Equine Veterinary Practice, Inc
Health Care
Ramona, CA 92065 Phone: 760-484-4426
---
Ramey Equine | David Ramey, DVM
Ambulatory veterinarian serving Los Angeles and Ventura Counties
PO Box 16883, Encino, CA 91416 Phone: 818-512-3123
---
Mojave River Equine Veterinary Service Jacob Johnson, DVM
Equine Dental Services/ Veterinarian / Health Care
760-247-4024
---
Orange County Equine Veterinary Servies
Equine Veterinarian
1633 E. Fourth St. #170, Santa Ana, CA 92701 Phone: 949-472-0501
---
You Can Post a FREE Business Listing Here!
---