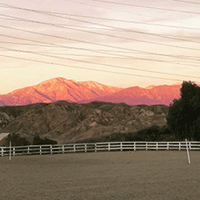 Beautiful 20 acre boarding stable in Redlands is looking for a trainer.
Box stalls, mare motel and pipe stalls. 3 arenas, one lighted, several round pens, working trail area, outside trails and very peaceful. Facility is under new ownership and we are working on improving the facility and keeping it well maintained. Very reasonable rates.
Please call Tracy at 760-443-3651.
---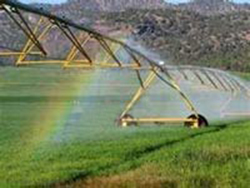 Hay barn wanted in the Temecula, north county area. 12 ft clearance and can hold 25-100 tons of hay. Must have room for large semi and equipment. Property will be used for storage and delivery. No onsite selling. We have a large clientele base in the area and sell top quality hay. Great opportunity for large stable to cut hay cost or additional income. Email: jason@socalhay.com
---
Wanted:Cheap Boarding in corral or paddock preferred with feed included. I'm buying a horse in LA/Simi Valley area and want to spend about $325 a month. I'm 55 years female 5'4' with good transportation and my own equipment. I don't mind a smaller space for a decent price.
Text Susan: 323 847 6400 or 323 592 0922
220628
---
Wanted~ ISO;
Professional, adult female is looking for a place to park a 5th wheel RV (plug in) and 1 stall- near other horses, with trail access in June for 2-4 weeks. I've saved up vacation time and want to trail ride with my horse. Prefer private- semi private ranch. Open to explore all areas of CA or surrounding states.
Exc credit/ref, health cert on horse
Joyride098@yahoo.com
Thanks!
220427
---
Wanted:large arena/ paddock/ pasture/ with adjacent stalls for retired geldings used for educational program based on equine welfare and management, UC Davis. Require long term lease or lease with option to buy, Orange County. Please contact noah animal welfare at 949 294 3956
220422
---
Wanted: Truck and 2 horse trailer.
Looking for a truck and 2 horse preferably slant load and a must for a ramp.
Please call or text Judy @704-620-1027
220323
---
Horse boarding. Private barn, large paddocks with inside stalls, large tack and feed rooms, paved drive and parking at barn, adjacent to trails, near riding arenas. $600 per month includes feeding/cleaning. Rolling Hills Estates near Dapplegray ring.
Phone: 310 663 6690
Email: liz@bigband.com
220323
---
Retirement Boarding Needed for gentle OTTB gelding - young, but arthritic from too many years on track. Pasture boarding or large stall with daily turnout to keep him moving. Budget is $350 inclusive but flexibility for the right place. Prefer RSF, Encinitas, Escondido, Vista, Oceanside, San Marcos area.
Phone: 808-352-6850
Email: amimprice@yahoo.com
220228
---
Horse Boarding Available in Tenaja Valley, Murrieta. Daily turn out, 12 by 24 stalls, arena, Gorgeous Trails Direct Access. 350.00, We clean and Feed and Move your horse daily. Does not include Hay call Terry: 949-375-4024
211216
---
Host a Paint and Sip at your Stable or virtually with your clients. We have Paint by numbers or Freestyle kits that include pre drawn canvases, Paint, wooden easel, napkin, Paint palettes, and brushes. We can also create custom kits for "Paint your Horse" events. Additional Fee applies. For wholesale opportunities email info@paintitoff.com.
View our kits on IG or Tiktok @Paintitoff
211216
---
Wanted, USED steel CORRAL PANELS for new horse ranch in Moorpark, CA. (7) 24 x 24 ft. panels & (2) 24 ft. double gates. Price including delivery, please.
Email: swalker57906@gmail.com
211001
---
Hello All,
My brother-in-law is looking to board his horse in Orange County. Looking for a private option in South OC near Aliso Viejo, Mission Viejo, SJC, etc. Hoping to find someone with land & a backyard stall situation or if you have any recommendations for an affordable horse boarding facility that would be appreciated as well. Please email me any tips: jamesbenjamin95@gmail.com
210222
---
---
---
---
Post a Photo or Text Classified Ad!
We Accept: