---
---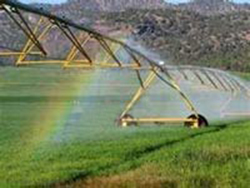 Hay barn wanted in the Temecula, north county area. 12 ft clearance and can hold 25-100 tons of hay. Must have room for large semi and equipment. Property will be used for storage and delivery. No onsite selling. We have a large clientele base in the area and sell top quality hay. Great opportunity for large stable to cut hay cost or additional income. Email: jason@socalhay.com
---
ISO of boarding. Looking for quiet, peaceful, dressage only barn for older gelding. Still working, but possible potential retirement options would be great. Prefer Santa Clarita Valley to Acton area.
818-378-7997 call/text.
5/22
---
Looking for a horse to ride, either assisting in exercise or potentially an affordable lease. My background is in hunter/ jumpers.
Redlands area / inland empire
Contact Sara Email: livingston.sara@gmail.com
5/21
---
Looking for used corral panels. 26+ needed. Budget is not huge.
Phone: 310 251 2170
Email: aussiebabies@yahoo.com
5/16
---
20 stall barn in Vista looking for trainer or individual with multiple horses. This barn is very clean and nicely landscaped. Has bath rack, grooming areas, turnout, arena, trail, tack rooms.
Please contact Nicole 760-560-8377
5/1
---
Single professional woman seeking studio/cottage to rent not more than half hour from Carmel Valley/Del Mar areas. Preferably on a horse property, barn apartment ok. Ideally will have room for my personal horses. Trying to move closer to my job. I love to cook and I am very private but enjoy making friends and cooking/eating with neighbors. Nonsmoking, and rarely drink. I love to garden!
Phone: 315-530-2833
Email: scaranobianca@gmail.com
5/1
---
Nonprofit 501c3 is looking for a farm to start our community riding program. Looking to be near Del Mar area and also open to other locations. We can maintain your farm and be a great asset. Must have accommodations for up to five or six horses now and be able to grow to at least 12 by next year. Open to private mini farm or sharing at a larger establishment. Please call 315-530-2833
5/1
---
Currently seeking a barn with at least 10 horse stalls and jump arena for a small riding school and trainer. Shadow hills, lake view Terrace, tujunga area preferably! References available. 818-568-2373
4/25
---
Looking for a quiet retirement home for my 26yo retired show jumper in the Temecula/Rainbow/Fallbrook area. I would like Addey to spend her remaining golden years meandering & eating with other older horses. She requires turnout during the day and her own space at night to enjoy her own hay/grain. Please contact me @ 805-368-8246 if you have retirement care for my sweet old lady.
3/27
---
Horse/Animal Caretaker and Handyman in exchange for room. We are a small non profit equine rescue in the Antelope Valley. Applicant must be of good character and love animals. Must have a valid drivers license. No drugs, alcohol or drama. Background check required. Call for more information.
Phone: 661-236-1966
Email: klhla@att.net
3/27
---
FREE BOARD for fillies 6-10 months old to live in a private corral on professional dressage ranch in RSF. We will take in 2-3 fillies offering free board, just pay for hay and grain. My filly needs company and I am willing to give you free board for at least 6 months. Only offering to 2 fillies. Call 619-813-4882 Great opportunity for the right person!
2/7
---
---
---
Post a Photo or Text Classified Ad!
We Accept: