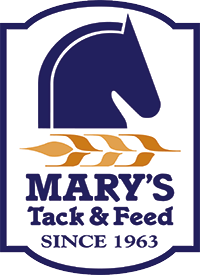 Mary's Tack & Feed in Del Mar, CA, has immediate openings for a full time Sales Associates and Cashiers. The successful candidate must have solid equestrian experience, a friendly outgoing personality plus basic computer skills. Retail experience is preferred. Full product knowledge training program, commissionable sales (for sales associates), vacation and sick time, health/dental, 401K and other benefits for F/T employees. Fun atmosphere, great customers.
Apply in person: 3675 Via De La Valle, Del Mar, CA. Fax 858-755-5796
---
Employment available for the right person. Full time horseperson wanted . Duties to include making up feed, feeding, cleaning, moving horses, grooming horses, tacking up properly and with knowledge of english tack, medicating, handling for Vet and farrier, maintaining a clean and organized barn. 13+ horses, some with medical needs. 3 stallions in residence. MUST have experience and references in all of the above. Long term position, needs to have own living needs met. Motivated, energetic and positive to be around necessary.
Phone: 805-245-6746
Email: alix@silcom.com
6/22
---
Lead Ranch Hand
We are looking for a reliable and hardworking Lead Ranch Hand.
- Temp to hire position
- Previous experience operating machinery required
- Must be willing to perform manual labor such as; mucking stalls, loading hay, organizing materials, landscaping, and handling horses.
- general labor duties
- Reliable transportation required
- Must be able to lift up to 100 lbs
- background check required
Please send resumes to Nicolestone@capitalassetmgt.com or call Nicole at 619-971-3751.
www.powayequestriancenter.com
6/1
---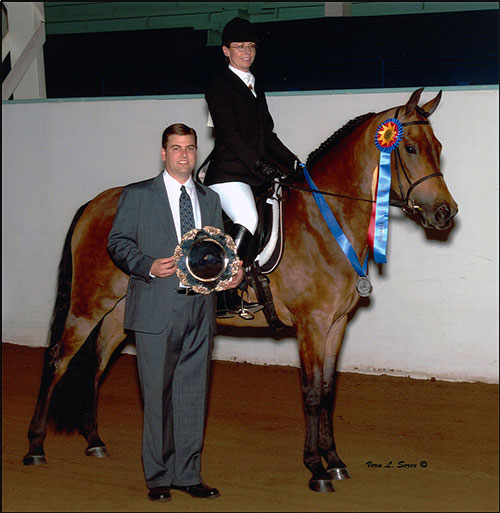 Looking for a responsible and talented English rider who desires an experienced mentor. I'm recently retired from 35yr as successful pro trainer and willing to mentor the right person in exchange for an apprentice in the thoughtful development of my own 6-10 wonderful horses in a relaxed fun environment. I do not need barn help. Must ride with passion for learning. Currently showing mostly dressage and combined driving at local to national levels. But I've made champions in many disciplines so can help you attain other goals too. Hours flexible to allow for school or other job. Can include a small private trailer on beautiful estate, utilities, wi-fi & pool access, board/training for horse, small allowance, and all show fees. Long term mutual commitment is necessary to achieve excellence. Phone: 503-851-1950
Email: patricia.hitt@hotmail.com
5/21

---
LESSONS/TRAINING IN EXCHANGE FOR WORK. Mornings, must be able to follow instructions, be patient and be aware of details. Many opportunities for the right individual. Should be at least intermediate rider. Located in Los Angeles. Phone: 323-661-0401
Email: jane@janemcloud.com
8/25
---
Part-time Corral Cleaner position available at Horses of Tir Na Nog horse sanctuary in San Diego's East County (near Descanso/pine Valley). Must be 18 years of age. Pay rate $10/hr. Must be available on Sundays as well as week days. E-mails us at horsesoftirnanog@yahoo.com for details and an application. Position available immediately.
8/25
---
Resident Volunteer (unpaid) position available at Horses of Tir Na Nog horse sanctuary in San Diego's east county, between Descanso/Pine Valley. Responsible for feeding horses and other livestock. Travel trailer provided along with phone, satellite TV and internet. For details and application e-mail us at horsesoftirnanog@yahoo.com.
8/25
---
We are looking for a experienced Trail Guide job includes ranch chores. Must be flexible avail full time with good transportation. Visit our web site SunShineAndDayDream.com Phone: 909-645-1270
8/25
---
Large Cattle Ranch and Horse Breeding Facility in search of live in ranch assistant. 10,000 acres in the beautiful Santa Barbara, CA mountains. Should be versed in general horse/cattle care, welding, tractors, 100+ lbs lifting, etc. Will train some aspects of position. 805-688-4241 Call Jenn
8/23
---
Dressage trainer looking for part time working student in San Marcos , CA. Our program is an exchange for lessons ,not a paid position. Must have some experience and references. Owning your own horse is not required. Must be able to start by the end of this month. For more info contact 561 676-8478 or trianavestal@yahoo.com
8/8
---
Barn Manager position available for 50 horse barn in RSF. Must have experience, good people and management skills, and be reliable and well organized. Duties include managing a facility staff (3-4), client relations, arena tractoring and administrative/office duties. Work schedule Wed-Sun. Compensation based on experience and skills. Send resume to frc8046@gmail.com
8/8
---
Wrangler Wanted! Huntington central park equestrian center is hiring 2 wranglers for horse play rentals. We are looking for someone who can take out trail rides, teach riding clinics, and exercise/train horses. We have openings for full time employment and part time. Must be comfortable to take out first time riders and have at least 5 years riding experience. Contact Kailey Deem 480-980-0901
8/8
---
Medieval Times in Buena Park, CA is seeking a full time Horse Trainer to join our team. Must have dressage training experience. Please email your resume to us or stop by the administrative office to submit an application today!
Laurie.Smiley@medievaltimes.com or Redha.Gharsa@medievaltimes.com
7/28
---
Ranch hand/Animal Caretaker in exchange for free rent. Must have supplemental income. No felons, drugs or alcohol. Background check and references required. Great situation for right person! klhla@att.net
7/27
---
NON PAY: Jumper rider wanted to work and possibly show horses jumping between 3 feet and 4 feet. Show experience a plus. Must be a secure rider. Required work and training provided will be consistent with rider's ability and may be up to 1m30 jumping. Must be available 2 or 3 times per week with evenings preferred. Barn in Escondido area near I-15. Email Tom at tomhufford@aol.com.
7/27
---
M.A.R.E. Therapeutic Riding Center, in Bakersfield CA, is currently seeking passionate, team players to join our growing program.
Full-time Program Director to facilitate the services and growth of our therapeutic riding programs, including the maintenance of high program standards, integrity and safety.
Send cover letter and resume with references to sonya@mareridingcenter.com
7/27
---
M.A.R.E. Therapeutic Riding Center, in Bakersfield CA, is currently seeking passionate, team players to join our growing program.
Part-time PATH Certified Riding Instructor to provide safe, progressive and beneficial Equine-Assisted Activities and Therapies for M.A.R.E. program participants.
Send cover letter and resume with references to sonya@mareridingcenter.com
7/27
---
A rare opportunity has opened up for our prestige horse transportation company. We have top of the line equipment and a top class customer base. We are looking for a drama free, hard working individual with at least 2 years min experience with a commercial drivers license. Horse experience is preferred, but not required. We have a full-time and part-time job available. Phone: 858-864-8550
Email: scheduling.statesidefarms@gmail.com
7/27
---
Time in the saddle in exchange for groom help. Four days a week, three hours a day in exchange for three days a week riding time on dressage Warmblood mare. Unpaid position in North County San Diego (Escondido). Contact: JennB747@yahoo.com
7/27
---
Temecula. Non Pro cutter in need of loper and turnback help three mornings a week. Performance horse experience preferred. Opportunity to ride quality horses and occasionally travel to cuttings. Professional standards, excellent work ethic and the ability to ride well required. 909-224-2632
7/7
---
Chino Hills farm looking for a self starting motivated individual who is open to learning. We have a training and breeding program. Our specific needs are someone to work with our young horses & handling training horses - must be open to learning our methods - natural horsemanship with influences from Tom Dorrance & Ray Hunt. Competitive pay & benefits. phrminiaturehorses@gmail.com
6/29
---
HELP WANTED: Two job openings with Portuguese Bend Riding Club!
1. Stall Cleaner/Ranch Maintenance Worker for full time position includes hourly wage plus living arrangements. Must speak English. Experience with horses preferred.
2. Working student opportunity. Please contact us for more details!
Call PBRC at 310-377-3507
6/27
---
Working student needed for dressage hunter jumper barn. Riding, grooming, and horse care included. Payment in horse lease or lessons from professional instructor. Amazing opportunity for horse lover in fun and friendly environment in Los Angeles. Call Carolin at 310-359-3359
6/24
---
Hunter/jumper and dressage barn seeks additional working student in Fallbrook. Duties will mostly involve grooming. Looking for someone available on weekends and some evenings, approximately 10-15 hours/week. Should be able to help at local shows. Email elpisenterprises@gmail.com for more information.
6/12
---
WRANGLER WANTED!! START IMMEDIATELY!! Guide walking trail rides, teach beginner horsemanship clinics, MUST be great with customer service, time management, neat and tidy appearance, ON TIME, 40 hours per week, includes holidays and wknds. At least 5 years of current riding exp. Western. CALL MICHELE 714.848.6565, Location: HUNTINGTON BEACH, CA.
6/3
---
Established Premier training facility looking for a motivated Western Dressage / Ranch Riding trainer to help grow the business. For more information please text or call 619-971-3751.
6/1
---