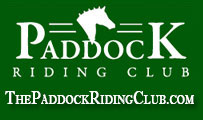 PART TIME WORKING STUDENT
Responsibilities: Turn out horses, grooming, feeding, some riding and help trainer.
Compensation: Horse care and groom in exchange for riding lessons. Horse Included.
More Info on:
https://thepaddockridingclub.com/the-paddock-riding-club-jobs#TRAINERJOBS
210719
---
Hello, We are a hunter jumper dressage barn in Shadowhills, CA that is looking for Instructor, grooms and working student, great attitude and love for horses a must. Please call 310-359-3359
211128
---
Rancho Santa fe-Part time experienced groom needed for private facility. No smoking policy. Housing and horse boarding available for partial work exchange.Call 619-813-4882.
211111

---
Horse hand wanted for 2 retired geldings free range in huge arena private residence north Tustin. Grooming twice a week, maintain arena, supply and hay area. Natural horsemanship a plus. Must have experience, references required, salary negotiable. Please respond to sdgnoah@gmail.com and provide contact info.
211108
---
Manure cleanup wanted. Looking for someone to clean 2 stalls and 2 small pastures, 3-5 days per week at a private barn in Arroyo Grande. M-F. Looking for someone to start December 4th 2021 but we are flexible. $50/week. Please text 650-740-7111 of interested.
211108
---
Dressage barn in San Marcos looking to add another working student to our team. Positive environment with lesson horses available.Please e mail Trianasdressage@gmail.com for more information
211103
---
Looking for a motivated, team player, no drama & hard working individual to help groom, turn out, lunge and potentially ride in a western pleasure training program located in Lake Forest, CA. Must have experience handling horses and be reliable. Our program has over 30 horses in it, various breeds and levels. If interested email skiperdoodle@gmail.com.
211026
---
Breeding Coordinator and Equine Care Specialist (Livestock Technician II)
Anticipated hiring range: $3,522-$4,473 per month
The Breeding Coordinator will handle equine breeding/foaling, plan, organize, and direct herd healthcare, and farm maintenance. this role will use social media platforms and online website to create understanding and support of the Arabian Horse Center at Cal Poly Pomona.
Email: jigungon@cpp.edu
211021
---
Full or Part Time Groom Wanted. For performance Horses.
Job Includes : Feeding, Blanketing, Grooming, Handling, Clipping, etc.
Knowledge of medicine is a plus.
Good pay. Negotiable.
Phone: 818 399 8233
Email: moonshineequestrian@gmail.com
211021
---
Rigdon & Blake Dressage is looking for a full time groom in Encinitas. 6 days a week $3,500/ month as well as approximately $700 monthly for grooming/braiding at shows, and $150/body clipping. Riding opportunities available. Prior experience necessary. Please call or text 310.435.2204 or 785.550.7329
211007
---
WANTED: Ranch Hand for Horse Boarding Facility-Glendora, CA. Offer Home large enough for a small family, Utilities & Salary. Six day a week job, Sundays off. For now must feed on Sundays until we find help that day. Requirements:So.Sec.or Green Card/Speak English/Know how to operate a Tractor/Change out automatic Water Bowls/Experience working with Horses. Please call Toni or John at 626 335-6024
---
Rigdon Blake Dressage has an opening for a weekend groom. Feeding grooming turn out and hand walking. Please contact Rebecca 785.550.7329 or David 310.435.2204
2100924
---
Sage and Spur Ranch is looking for a dressage or western dressage/eq trainer to add to our facility. We have a block of 10 stalls available. This brand new ranch is designed peaceful and quiet and designed with the safety and comfort of the horses in mind. Fiber footing, daily turnout, premium feed program. San Luis Obispo
Email: info@slosageandspur.com
2100921
---
Ranch hand/stall cleaner position available 5 days a week 6am-3pm. Salary starting at $1,300 semi-monthly. Living quarters available if qualified. Encinitas area. Please email me if you're interested. adastra_stables@outlook.com
2100913
---
Farrier Apprentices needed in San Diego/Temecula. Must have reliable transportation, be teachable, and ready to work. Prior horse handling experience required. Excellent opportunity to learn from some of the best in the industry.
Pay determined on qualifications. Farrier school grads welcome. Call (909)229-6531 for more info.
2100818
---
Part time person wanted to groom, feed and exercise horses, muck stalls and keep small home barn clean and organized. Maintain feed and medications. One horse, one Shetland pony both elderly, easy keepers. Can ride the horse occasionally if you wish. Morning and evening visits. Approximately 2 - 4 hours per day, 7 days a week. Motivated, hardy horse lover only! $1200/month.
Email: Snopesshop@gmail.com
2100815
---
---
---