Business Opportunities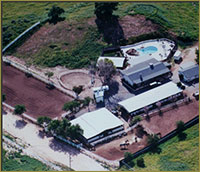 Space available in Riverside county for kind hearted, professional trainer with clientele. Can accommodate Western, English, Hunt Seat with small jumps, Dressage a plus at least 3rd level, certified would be BIG +. References and trainer's insurance required! Only professional, business minded need inquire. Must have a great rapport and disposition to horses and people!
Contact email: listonrescue@gmail.com.
To view facility, go to www.listonstables.com
4/26
---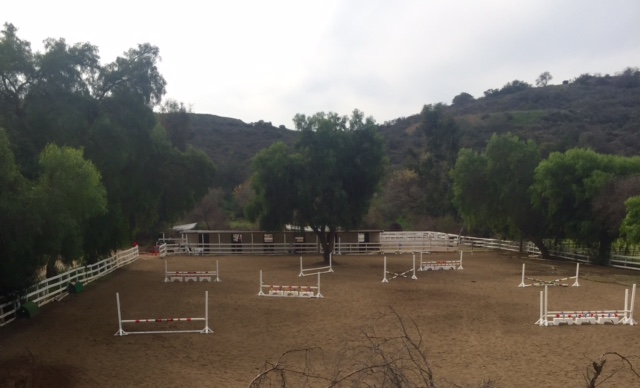 BRING YOUR HORSES and CLIENTS' HORSES! New construction with 8 in/outs now available. 6 box stalls also available with full Riding Arena ajoining 15 acres at Vista Palomar Riding Club that also has two arenas and 2 round pens and trails leading everywhere between Vista, Bonsall and Fallbrook. HORSE TRAINER'S perfect pad within 200 feet of the barns where your horses will be boarding.
Lovely downstairs studio.
Studio has adjoining bathroom and laundry room. On site parking.
New paint throughout.
For ranch mission, pictures and amenities see: "Zion's Treasure" by going to
https://www.facebook.com/Zions-Treasure-118106391901183/?fref=ts
We are a Christian family living on a ranch with boarders and seeking to build our kids lessons, riding and saddle club programs. No smoking.
3/7
---
Seeking trainers and clinicians to come be a part of our prestigious equestrian facility located on 350 acres in Ramona. Call 760-789-4875 or visit us at www.creekhollowranch.com for more information
Request: More Information.
3/31
---
Calling all trainers! Looking for a facility to work/train from? Premier equestrian center on 350 acres in Ramona boasts, indoor arena, covered arena, 3 round pens, lunging arenas, and 7 multi-discipline outdoor arenas is currently seeking a hunter/jumper trainer & western trainer with clientele. Miles of scenic trails and housing available!l Box stalls w/ runs, mare motel & pastures available. Phone: 760-789-4875 or Email: info@creekhollowranch.com
2/23
---
Rose Bowl Riders, a non-profit, volunteer co-op riding club in Pasadena seeks a Western Pleasure riding instructor. Please go to our website at www.rosebowlriders.org for the complete job description, and contact Sue Lafferty at Email: slafferty1976@gmail.com for an application. Application deadline is Feb. 12th 2016. 1/26
---
Employment Available

Salisbury Farms has an opening for a part-time riding instructor available. We are located in Lakeside, Ca. Please call (619) 723-6202.
4/19
---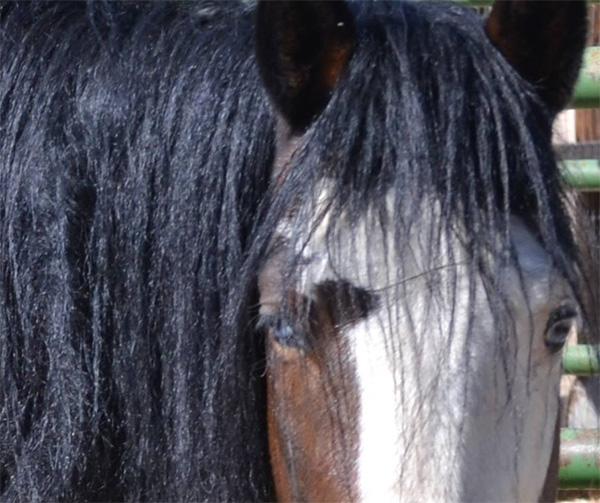 Full time Mustang trainer for non profit Wild Horse Rescue.
Must have experience!
Email Info@wildhorserescue.org with any questions you may have or to submit your resume. We are located in East Lancaster, CA.
Check us out at www.wildhorserescue.org
4/14
---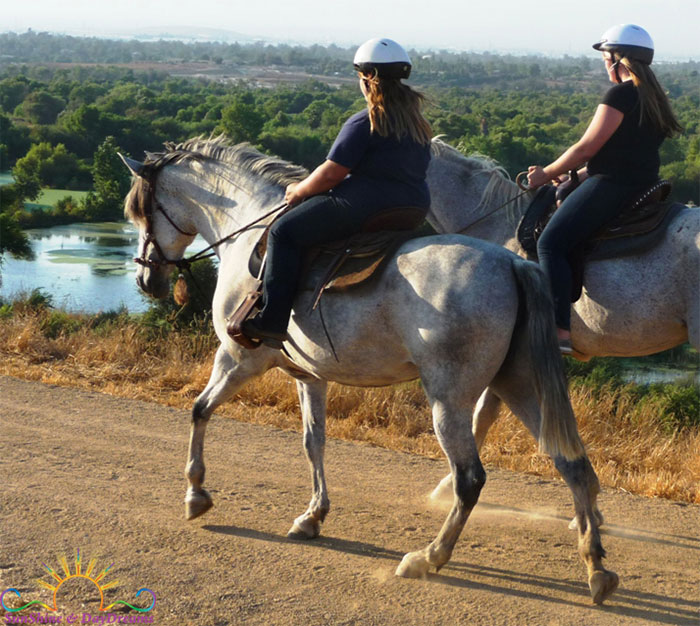 Trail Guide/Ranch Hand Needed to work locations in both Norco and Rowland Heights. Must understand the nature of a horse, avail flexible full time hours, able to learn to do things our way and have management potential. $10 hr plus Tips.
Text 909-645-1270
http://www.sunshineanddaydream.com/
4/4
---
Academy Curriculum Developer:
Serrano Creek Ranch (Lake Forest, CA) is seeking a qualified candidate to lead in developing a first rate riding academy. The successful candidate must possess solid writing and curriculum development expertise, as well as many years of horsemanship. Additionally, the program will be designed to teach important life skills such as patience, responsibility, and empathy.
For more information: http://serranocreekranch.com/Employment.html .
3/22
---

Mary's Tack & Feed in Del Mar, CA, has immediate openings for a full time Sales Associate. The successful candidate must have solid equestrian experience a friendly outgoing personality plus basic computer skills. Retail experience is preferred. Full product knowledge training program, commissionable sales, vacation and sick time, health/dental, 401K and other benefits for F/T employees. Fun atmosphere, great customers.
Apply in person: 3675 Via De La Valle, Del Mar, CA. Fax 858-755-5796
www.marystack.com
2/15
---
Part-Time Equine Field Technician position available in an ambulatory practice - Thousand Oaks, CA. Job responsibilities include strong horse handling skills, maintaining/stocking veterinary vehicles, assisting w/medical procedures, computer skills and excellent organizational skills required. Position is 2-3 days per week (full days) and include 2 Saturdays per month. $13-$14/Hr-DOE. Local Candidates Only. Email: Equine@LJGBusinessServices.com 4/19
---
Great Job Opportunity! Well established training facility looking for motivated person to help with working horses.Our business has grown and we need more help! We work with all breeds of horses. Western, English, Trail, Reining, Problem Horses, Ground Work And starting young horses.We will consider all levels of experience. Location: San Marcos
Email: leadrope@aol.com
Call: 760-744-7777
4/11
---
BARN MANAGER POSITION. 40-50 horse facility in Rancho Santa Fe. Duties include facility maintenance, staff supervision, customer relations and office work. Work schedule Wed through Sun 9 to 6. Candidate must be reliable, hardworking,have strong organization and excellent communication skills. Working knowledge of barn operations and Spanish a plus. Send resume to fairbanksridingclub@gmail.com.
3/31
---
Working student needed for 3-4 hours each morning. Seeking Capable, confident, user-friendly person wanting to improve riding education and skills. Lessons in return for work. A unique opportunity for an able and capable rider.Email: Jane@janemcloud.com
3/31
---
Groom wanted to take care of four horses: including turn out, feeding, tacking up, bathing. Must be gentle and patient with horses. Some experience needed
Phone: 818-808-6863
Email: Jane@janemcloud.com
3/31
---
Academy Curriculum Developer: Serrano Creek Ranch (Lake Forest, CA) is seeking a qualified candidate to lead in developing a first rate riding academy. The successful candidate must possess solid writing and curriculum development expertise, as well as many years of horsemanship. Additionally, the program will be designed to teach important life skills such as patience, responsibility, and empathy. For more information: http://serranocreekranch.com/Employment.html .
3/22
---
Dressage: Grand Prix trainer seeking working student. Exchange lessons and instruction in all skills for help with horses at professional private facility. Great for aspiring young pro to gain experience and guidance. Must be fit and energetic. Located in Santa Clarita. kristinewhite@outlook.com 2/27
---
DaMoor's Feed and Tack is looking for a friendly, multi tasking person to join our staff. We are looking for a sales clerk. We need someone 25-40 hours per week, and who is available one weekend day. Please contact us at 818-242-2841 or stableshoppe@gmail.com ask for Heather
2/23
---
Two positions available immediately.
Trail guide- part time San Diego area east county. Must be reliable and have experience.
Riding Instructor- part time to start,teaching style not as important as experience and flexibility.
Email with experience or send resume to littletranch@live.com or 619-328-3029 2/16
---
Horse staff needed for summer camp 2016.live in position mid June to mid August. small salary shred bunk & meals provided. Simi Valley location. must be available for 9 weeks. experience preferred however will train upbeat enthusiastic person that enjoys working w children. please respond via email and include phone number equestriantherapy@yahoo.com 2/16
---
Full time groom/barn manager for private dressage and eventing training facility. Duties include feeding, grooming, cleaning and farm/house sitting. Must be experienced and physically capable to handle horses, load hay onto Gator, know equine first aid and be trustworthy and self-motivated. Salary includes trailer living accommodations. Email rocovichequestrian@gmail.com 1/29
---
Full time temporary Stable Assistant needed in Irvine. Position is approximately 6 weeks for a fun and exciting show: Email your resume to RWilliams@Spectrastaffing.com or call 909-547-3800 1/18
---
We're looking for a couple riders for a paid photoshoot for our product coming out in March. Shots will be from the neck down, showcasing a phone and what the rider is wearing. We need the following types: English (show attire), English (Casual, schooling outfit), Western (show), Western (casual), and Muck/stall cleaning (think jeans and rubber boots). Once again, this is a paid opportunity. Email: brittany@mystride.co 1/11
---
Employment Wanted
---
Hi, my name is Majid, and I recently moved to San Diego from Iran. I have 10 years of experience with horses, both riding and grooming, and am looking for work. I would like a job riding, but am just looking for a job with horses. I am looking for something in North or Central San Diego. To contact me, please e-mail malekimajid52@gmail.com. Thank you! 3/31
---
Need an experienced farrier? Call me: 818-281-3667. My name is Uri. I've been working with horses every day for 40 years. It's what I know. Proper care for your horse is my main concern, and I approach the farrier craft with that in mind always. Join my long term select group of clients. Let's talk and see if there's a fit.
I work in north LA County, Santa Clarita, western Ventura Cty 3/31
---
I am a stuntman/horse stuntman and I have 5+years of experience taking care of horses. I am looking for a Ranch Hand/Horse Caretaker job, starting immediately. Eventually, I would like to do a "Live-On" situation with my girlfriend but does not have to be an immediate situation. I live in Granada Hills but willing to drive a good distance if it's the right job. 504-715-3143/adam.rgomez@gmail.com 3/17
---
Hi, my name is Natalia. I have sales experience for 6 years. I love horses and always wanted to work in equestrian world. I have riding experience. Also I am a photographer. I am looking for career opportunities preferably around San Clemente, or I can be a local representative for your brand.
Please feel free to contact me hauteecoleclub@gmail.com 3/17
---
Moderately experienced ranch hand- I basically began my horse handling experience (I can definitely explain more in depth over phone) at Meredith Manor Equestrian College, worked at a few barns after that, but just light running of barns. I'd love a place willing to train me a little more, particularly a western barn, but I am schooled in English as well. Please call for more info; (860)951-2118 2/26
---
Let me encourage your dressage,hunter, jumper youngins to stretch down into the bit (no rollkur!) . . . for free. I am a financially solvent middle aged guy with decades of dressage experience (Thoroughbreds and warm-bloods of every flavor) who who misses the pleasure of sitting on a quality animal's relaxed supple back as he steps happily forward. Based downtown. Chris 213.447.7476 2/23
---
Experienced exercise rider/trainer/groom seeking position in Orange Co./Riverside Co. Specialty starting young horses/retraining spoiled horses using "natural horsemanship" techniques going back to Xenophon.Thirty years experience, apprenticed under Lucille Richards (Texas). 714-818-6088, email christiejhudson@gmail.com 2/16
---
I am an experienced equestrian. I have competed on the A circuit in hunters/jumpers/eq & eventing all the way to Grand Prix. I was Rookie of the Year in 2008 riding with Mike Edrick. I have recently moved back to California from the East Coast and am looking to work under someone riding, teaching & training. I am currently living in Calabasas however, am looking to possibly move to Santa Ynez and am looking for a job around either as of now. Please Call or text : 310-633-0228 or email NatashaMerback@gmail.com 2/16
---
I'm looking for an internship or opportunity to help you run your business. I'm a very experienced rider (h/j) and a marketing student at Cal State Long Beach. I'm great with people and horses alike! Please email tierney76@icloud.com whether t's an offer or just a suggestion on how I can break into the horse world at the business level, I'd love to hear from you!! Thanks! (714)914-9899 Sara 2/16
---
I am a recent Dickinson State University graduate with an Associates in Agriculture Equine Management. I am also a Certified Equine Massage Therapist. I am looking to enter the work force. We currently live in Descanso, Ca (East San Diego County) email: mrsbutters2011@yahoo.com or call: 228-249-4719 2/16
---
Technical support for horse folks. No question is a bad question. Let me know what problems your computer or device is having. We will find a way to fix it. A portion of our proceeds will go toward rescue programs and mustang rehabilitation. Call 657-281-5376 Serving Orange County 2/16
---
25 year old very experienced English rider looking for opportunity to ride in the So Cal area. I started riding at age 9, A level Pony Club, competed in 3-day eventing at 2 star level, worked with re-training and re-homing horses off the track. Currently in my last year at UCLA medical school and have a lot more time on my hands. Comfortable with any level of mount, available a few days a week. 925-548-8407 or Laniwaiwaiole@gmail.com 2/16
---
Experienced groom with house/farm/ranch sitting, stall cleaning, feeding, overnight watch person, ect. Basicaly done it all, basic care taking available. Seeking work in the southern CA area, would prefer live on property situation. Email: lisa_equine_lisa@outlook.com 2/4
---
Hello, my name is Emily and I am 16 (going on 17 in March). I am currently attending West Ranch High School, and I am looking for a job to work with horses. I am willing to do anything you need grooming, cleaning stalls, exercising the horses, etc. I have been riding for 7 years now, and I currently am doing horseback drill riding. Email me at emilybattelle@gmail.com 1/28
---
My name is Emily; I recently moved to Glendale and have been riding for 15yrs (show, horse care and maintenance also). Offering to exercises horses on the flat, over poles, small jumps, trails (based on barn/owner pref.). Rides include grooming (pre/post ride) and tack cleaning; other services can be discussed. Located in Glendale, rates negotiable based on services/distance emilykabele@gmail.com 1/26
---
Hi my name is Emilie. I am a Hospital corpsman in the navy reserves, and a mom to a 1 yr old boy. I am looking for a weekend job to start as a stable hand and exercising horses or any other opportunities. I am finishing my vet assistant certification and have a lot of experience with horses and references available. I love horses and animals and would love to work with them again. Thank you in adv. Email: emilie.jawad1@gmail.com 1/25
---
I am relocating soon to the Arcadia area and was looking for a possible job involving training or managing a barn of horses. Have many years experience training show horses and have been riding for 20+ years. In addition, I teach riding lessons and have been recently exercising race horses on the track. Email me if interested chitowngirl1125@gmail.com or call 224-422-0545 1/25
---
Hi I'm Emily! I'm a 24 yr engineer who rides in Rolling Hills. Recently sold my thoroughbred, a spirited TB. I'm looking to help hack a horse for free one day during the week. I'm experienced with English/Western arena or trail. I've ridden for 12 years, and while I'm not a professional rider, I'm patient and can handle whatever your horse can dish out. Let me know 310-648-4152 1/22
---
My name is Melanie, i am 23 years old. I am looking for a job cleaning stables, grooming, feeding, turning out horses, etc. I am comfortable however with any task around the barn that would need to be done. A lover of all animals and very hard working!! Please if you have any questions and/or job opportunities for me please feel free to call me at any time 610-304-6200 1/20
---
21 year old with over 13 years of horse experience and a degree in horse training and management looking for a riding position with a barrel horse trainer. I have started colts under saddle and started a few horses on barrels under professional trainers. I am looking to get more experience with training barrel horses. Im very hard working, and willing to learn. Please email hunterconroy2@gmail.com 1/18
---
Well organized professional with nursing background, 30 yrs horse care and riding experience seeking paid employment within 30 minutes drive of LA, will assist family with work life balance, administrative tasks, horse care/people care. Moving early March 2016. csims@maine.rr.com 207-210-4284 1/18
---
Human horse walker. Serving Anaheim, Orange, and Yorba Linda. Relaxed horses only, please! References available upon request. 12 years experience. Homesforhorses@hushmail.com 1/10
---
You Can Post a FREE Classified Ad Here!