I am leasing out my horse to anyone who is interested in riding. Must be a somewhat experienced rider. Hudson can do it all: hunter, jumper, trail/leisure. He lives in a beautiful barn in valley center with my trainer. Will only lease him at this barn. Very sweet temperament, 11 yo thoroughbred gelding, 16.5 hands. So much potential, loves to please, sound, and has placed in various shows throughout the last few years. Let me know if you're interested!
Kathleen M. Cell 626-201-2770
---
Available for 1/2 lease
I am currently looking for a 2nd half leaser for my beautiful blue eyed gelding Spotted Saddle Horse, Mystic Dancer. He is 17 years old and stands at 17 hands. Mystic knows tricks like "broken leg" and "give me a kiss." I have owned him for 10 years; however, currently do not have time to ride. Mystic was trained as a dressage horse in his younger years, but has only been used for pleasure for the past 10 years. Mystic needs an experienced rider who preferably has knowledge of Gaited horses. Perfect for arena and trail riding. He is boarded at Rancho Sierra Vista Equestrian Center in San Juan Capistrano with miles and miles of trails available. If interested please contact me (Kari Brown) at 949-632-5018. Also available for possible SALE.
8/19
---
Horses for lease in Los Angeles area.
Contact Carolin at 310-359-3359 or cmtraining@gmail.com
8/16
---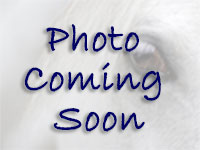 Tesso is a 23 y/o 17.3hh looking for someone to half lease him 3-4 days a week. This sweet boy is great on trail, he goes alone or in a group. He also crosses water, bridges, etc. He is located in San Juan Capistrano, at Rancho Sierra Vista, a barn with miles of trail. Tesso is also wonderful in the arena, he has three smooth gaits. No spook, buck, or bolt. If interested call or text (949)702-4669, or email briannaboyd10@yahoo.com.
725
---
Looking to lease Spark, a 15 year old Andalusian/Morgan gelding, while I am away for vet school. He loves trail rides and is also great in the arena. He lounges well, stands for the farrier, easy to load into trailers, and is overall easy to handle. He is a very goofy horse with lots of personality and loves treats! Spark has wonderful barefoot feet and has had no major health issues since I have owned him for 8 years! He is an easy keeper horse who would be great for pleasure, trail, arena riding, and lessons. He has a very smooth gait and does gait transitions with ease! I would like to do a feed lease in which the leaser is responsible for boarding and food costs as well as farrier expenses. Currently boarded in Yorba Linda but can be relocated in Orange County. Email: stoddard759@gmail.com
7/19
---
I am looking to co-lease my beautiful 14 year old Registered Paint mare. Her name is Star and she is boarded at Southland Stables off of Kanan (Malibu), not far off the 101 Freeway and PCH. She was trained in Western Pleasure, is very fun to ride, has very smooth gaits and is great on trails. From the stables we can ride to Paramount Ranch, Peter Strauss and Malibu State Creek Park. I have all tack, English and Western saddles or you can bring your own. My schedule is too busy for me to ride her as much as I would like to so I am hoping to find an experienced and responsible rider to share her. I am flexible on days and the lease amount is $200 per month. Please email me with any questions.
Email: mkfarms6@aol.com
7/6
---