Sponsors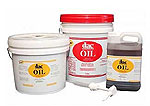 Susie Tommaney - dac ® products pro
Southern California DAC Vitamin and Mineral Dealer. You will find Susie's booth at local Horse shows selling great DAC nutritional products. Available to do presentations to local riding clubs, FFA and 4H on Equine and livestock nutritional products manufactured by DAC by appointment only. If you would like me to attend your Equine functions please contact Susie.
Products - Our best sellers are DAC Oil, Orange Superior, Bloom, Colt grower, DDA Digest aide, Calm B, Total Performance Plus, E & SE, CMZ, Foundation Formula, and the list goes on. We produce a product for just about every need in your horses life. Joint Supplements, Breeding, Hooves, Calming, Shipping, Racing, You name it we make it.
Call or Text Susie - 909- 917-1580
http://www.dacproductspro.com/
---
Bucket Guardian(R)
Algae-Free Water Buckets & Troughs
449 Santa Fe Drive, Suite 155., Encinitas, CA 92024. 858-472-8756
bnbguardian@live.com
---
The Blanketdoc
Chaskit® blankets and sheets
1734 Spink Road, West Point, CA, 95255. 1-800-456-7408
---
Equine Green
Tack Store/Health Care/Natural Grooming Products/Pest Control
---
Stall Genie
Stall Genie is an aggressive, non-toxic, earth-friendly product specifically designed to absorb harmful ammonia gasses, in turn keeping your stall odor free and your animals healthier.
4175 Business Dr. Unit D, Cameron Park CA 95682 Phone: (800) 372-8899
---
Double J Ranch
Spanish Headstalls and Saddles
652 7th Street, Norco CA 92860 Phone: 951 734 2908
---
Tandy Leather
Leather Supplies
7018 University Ave. La Mesa CA 91942 Phone: 619 589-0267
---
LineGear
Fire Protection / Custom Leather Boots / Whites Packer Boots / Water tanks / Hoses / First aid / Rescue Equipment / Fire Safty Equipment
23121 Antonio Parkway, #125, Rancho Santa Margarita, Ca 949-709-8808
---
Forest Fashions
Custom Sewing ranch and horse wear
Simi Valley CA 93065 Phone: 805-915-9437
---
Designed to Win
Show Clothing / Jewelry / Gifts / Saddle Blankets / Tack / Breyers
Serving CA. 818-705-1349
---
B & H Rope Halters & Equipment
Tack Store, Natural Horsemanship Equipment
Apple Valley CA 92308 Phone: 760-247-0011
amy@bandhropehalters.com
www.bandhropehalters.com
---
Horse in the City LLC
Tack Store
Burbank CA 91501
HorseintheCityLLC@gmail.com
www.HorseintheCity.com
---
An Equine Addiction
We are your one stop source for all your horse, livestock, bedding, arena, property and barn needs.
2940 Ramona Ave. Sacramento, CA 95826 Phone: 530-308-4582
---
Arapadappadoos Horse Treat Company
Homemade horse treats sold at local feed and tack stores.
229 Thompson Avenue, Glendale, CA 91201 Phone: 818-434-1865
araptreats4u@gmail.com
---
Horse-Gift-Guide.com
Horse product guide and reviews
Waterford, CA 95386
sc_equine@hotmail.com
www.horse-gift-guide.com
---
Warner's Stable Graphics, Inc.
Equestrian Signage and Identification Products
P.O. Box 555, Coalnga, CA 93210 Phone: 800-210-4077
sales@warnersstablegraphics.com
---
Horseman's Therapy Naturals
Natural Skin Care Products / Gifts
Box 663, Fallbrook, CA 92088 Phone: 760-451-9422
avocadodreamin@gmail.com
---
Ivory's
Sharpening & Supplies / Sales & Service
8483 10th Avenue, Hesperia, CA 92345 Phone: 760-244-2823 / 800-243-2823
ivrys@aol.com
www.ivory-s.com
---
You Can Post a FREE Business Listing Here!