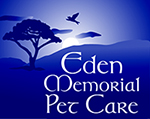 Eden Memorial Pet Care - Equine Division
Animal companion cremation services with a caring and personal touch. Dignified equine removal & transportation / Caring staff / Personable urn selection / Servicing San Luis Obispo County, Bakersfield & surrounding areas Paso Robles, CA 93446.
888-216-6127 Option 2
questions@edenmemorialpetcare.com
---

We offer several services: We are available 24 hrs - 7 days a week. Cremation from 2 different facilities. We transport to the State Lab for Necropsy. We take appointments with advance notice. We have been horse owners for 28 years and understand your feelings. If you have special plans for your animal we can provide transportation. We have other options.
10272 Juniper Road, Oak Hills, CA 92344.
760-949-7957
gulleyslivestockdisposal@msn.com
http://gulleyslivestockdisposal.com/
---

Affordable Large Animal Removal
Affordable Large Animal Removal provides removal of deceased large animals 24/7.
Appointments are available with advance notice. Transportation for cremation.
Serving Riverside County and San Diego County
951-816-9612 or 760-691-0314
---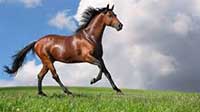 Greener Pastures Equine Removal
We offer Equine and livestock removal pick-up and transport to Burial, Necropsy, Cremation or other. With a beautiful, discreet custom built trailer, we also do difficult extractions. Available 24-7 serving Ventura and Los Angeles Counties also Santa Barbara. We promise Respectful compassionate care for out customers and their animals.
Call Larry at 805-422-6208 office
or 805-444-6234 cell