Sponsors

Dr Christi Garfinkel
Equine Veterinary Services
We specialize in compassionate high quality equine care.
We provide ambulatory services to the east county area of San Diego.
Our Services include Internal Medicine, Diagnostics, Reproduction,
Lameness and Pre-purchase exams, Surgery, Dentistry, Wellness and Preventative Care Packages, and Emergency Services.
We have added an online store filled with equine health care products, medications and barn supplies.
2514 Jamacha Road #50233, El Cajon, CA 92019
619-659-1180
---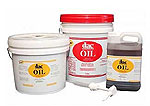 Susie Tommaney - dac ® products pro
Southern California DAC Vitamin and Mineral Dealer. You will find Susie's booth at local Horse shows selling great DAC nutritional products. Available to do presentations to local riding clubs, FFA and 4H on Equine and livestock nutritional products manufactured by DAC by appointment only. If you would like me to attend your Equine functions please contact Susie.
Products - Our best sellers are DAC Oil, Orange Superior, Bloom, Colt grower, DDA Digest aide, Calm B, Total Performance Plus, E & SE, CMZ, Foundation Formula, and the list goes on. We produce a product for just about every need in your horses life. Joint Supplements, Breeding, Hooves, Calming, Shipping, Racing, You name it we make it.
Call or Text Susie - 909- 917-1580
https://www.dacproductspro.com/
---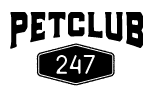 Hi! I am reaching out to you because I am working on a passion project with PetClub 247 that is helping to save animals' lives, and I wanted to share it with you! Did you know that the foods, treats, and toys we are giving our pets everyday might be what is making them sick? It seems like they are getting sicker at younger ages, dealing with conditions like: * Cancers/Tumors * Allergies * Viruses/Infections * Anxiety/Stress * Seizures * Arthritis/Chronic Pain * Heart/Kidney Failure * Hip/Joint Issues * Diabetes * Auto-Immune Diseases Our pets have been suffering for too long.
I'd like to show you how we can help support your pet naturally from the inside out…here is the link: https://scottb.petclub247.com/ To learn more on the specific natural alternatives that would be most helpful for your pet, click the Join Us button and scroll down a little to watch an introduction webinar replay on how there are alternatives that are treating pets and their parents better. We are working hard to educate pet parents and advocates on what has been happening in the pet supply industry, and we are sharing with them a place where we can shop with confidence- knowing ALL of the products have been researched. Please feel free to reach out to me with any questions!
Scott Bruce
Phone: 619 214 0779
https://scottb.petclub247.com/
---
Winnies Organic Animal Products, LLC
Organic Animal Products
Benicia, CA 94510. 707-748-0341
---
Oak Hollow Stable
Breeder / Warmblood Horses / Dynamite Specialty Products
30001 Live Oak Canyon Rd, Redlands, CA 92373. 909-793-8902
---
Equine Elite Labs
Skin & Wound Products / Horses / Dogs
PO Box 174, Dry town, CA 95699. 877-738-2873
---
Profile Equine Services
Vaccines / Wormers / Supplements
9838 Bel Air Ave, San Bernardino, CA 91763. 909-625-7382
---
NTD Equine Brace
Equine Leg Braces
1122 Bessemer # B, Manteca, CA 95337. 209-239-1748
---
Equine ColorShineT
PMB #433 825 College Blvd. #102, Oceanside, CA 92057. 760-295-1751
---
Tahitian Noni International Independent Distributor #1015
Equine Nutritional Supplements
6787 Palermi Place, Carlsbad, CA 92009. 760-420-0426
---
Cool Medics
Cooling products for horse and rider
3210 D Production Avenue, Oceanside, CA 92054. 800-505-0050
---
Equine Innovations, LLC
Automatic Feeders
1464 Madera Road #113, Simi Valley, CA 93065. 805-581-0321
---
Maximum Health 4Life
Equine Supplements
Carmichael, CA 95608. 916-216-1067
---
KPI Ultrasound
Ultrasound Equipment Sales / Service / Training
887 Marlborough Ave, Riverside, CA 92507. 951-367-0872
---
Precision Pharmacy
Compounding Pharmacy / Equine Medicine
4000 Empire Drive Ste. 200, Bakersfield, CA 93309. 877-734-3338
---
Optimal Compounding Pharmacy
Compounded Equine Medications
2000 Truxtun Avenue, Bakersfield, CA 93301. 661-716-2673
---
Fly Wraps
Mesh Leg Wraps / Protective Bandages
Simi Valley, CA 93065. 818-300-4616
---
Equine Wellness Services & Dynamite Supplements
Electroacuscope & Myoscope Therapy / Rehabilitaiton / Instruction / Dynamite Supplements
PO Box 838, Beaumont, CA 92223. 951-769-3774
---
Equine & Canine Orthopedic Braces
Custom Suspensory / Knee Braces
870 Moffat Blvd, Manteca, CA 95336. 209-688-4047
---
Elite Equine Performance Products
Sports Therapy Equiptment
4212 E. Los Angeles Avenue, #3496, Simi Valley, CA 93063. 805-582-1520
---
Just Equus Fine Horse Products
Online Tack Store / Performance Products / Holistic Products / Gifts
Portola Valley, CA 94028. 650-851-2412
---
Equine Challenge Supplements
Horse Supplements
Fresno, CA 93722. 559-905-7528
---
SoCal Infrared
Equine Infrared Scanning
Fallbrook, CA 92028. 888-762-2547
---
Psyllium Husk Performance Pellets, Inc.
Coliclenz / Colic Remedy
23875 California Avenue, Hemet, CA 92545. 951-587-5875
---
A Better Balance
Equine Feed & Supplements / Microbials / Natural Wound Care / Hoof Care
Stanton, CA 90680. 714-467-6139
abetterbalance@hotmail.com
---
MRM Quarter Horses and Fastrack Sales
Boarding / Health Care / Fastrack Probiotic
Palmdale, CA 93551. 661-209-4907
wimpysremedy@yahoo.com
---
Sound Hoof Conditioner
Hoof Conditioner
7821 Alabama Avenue, #17, Canoga Park, CA 91304. 818-702-6375
soundconditioner@yahoo.com
---
Phalen Horseshoeing & Supply
Horseshoeing / Farrier Supplies
7821 Alabama Avenue, #17, Canoga Park, CA 91304. 818-702-6375
bobphalen@aol.com
www.phalenhorseshoeingsupply.com
---
AVON-Natural Fly Spray
Natural Fly Spray
Valley Village, Los Angeles, CA, 91607. 818-400-7586
mamw29@hotmail.com
---
Animal and Human Nutrition
Dynamite Specialty Products
Simi Valley, CA, 93063. 805-526-5375
customerservice@dynamitedistributor.com
---
SolEquine
Health Care Products
1661 Zachi Way, Redding, CA, 96003. 530-229-1600
solequine@gmail.com
---
Central Valley Supply
Health Care Products / Fastrack Microbials
158 So Mooney Blvd, Tulare, CA, 93275. 559-686-6202
jlocke@centralvalleysupply.net
---
Majestic Products
Health Care Products / 100% Pure psyllium in powder form for your equine friend
17130 Van Buren #307, Riverside, CA, 92504. 951-776-3182
majesticranch@msn.com
---
Equine Green
Tack Store/Health Care/Natural Grooming Products/Pest Control
---
Certified IR Imaging
IR Imaging and saddle fit
14944 Fruitvale Rd. Valley Center CA 92082 Phone: 888-994-7462
---
Avocado Dreamin LLC
Horseman's Therapy Naturals
Horseman's Therapy natural body & bath products
427 D Industrial Way Fallbrook CA 92028 Phone: 760-451-9422
avocadodreamin@gmail.com
---
MALIBU 5STAR NATURALS
Health Care: HEALING SALVE FOR NOSE & TAIL / GROW HAIR FAST
388 Surfview Dr, Pacific Palisades, CA 90272 Phone: 310-454-1956
malibu5starnaturals@yahoo.com
---
Equine-Clips
mobile equine body clipping service
San Luis Obispo, CA 93401 Phone: 805-234-3181
equineclips@gmail.com
---
EquineSuperFeed.com
Equine Nutrition Consulting
Murrieta, CA 92562 Phone: 801-712-7788
fasthorses@luckymail.com
---
A Better Way Pet Care
Probiotics
202 West Avenue J, Lancaster, CA 93534 Phone: 661-948-3939
sales@abetterwaypetcare.com
---
Equolution LLC
Equine Health Counsel for Equestrians, Nutrition and Performance
27762 Antonio Parkway, Ladera Ranch, CA 92694 Phone: 855-409-8500
---
You Can Post a FREE Business Listing Here!