---

West Coast Equine Medicine, Inc.
Daniel H. Grove, DVM, Ryan K. Heaton, DVM, and Elizabeth J. Fedorko, DVM - We are experienced in treating horses in all disciplines and at all levels of competition, along with the family owned pleasure horse. We specialize only in quality veterinary medicine at reasonable rates that the average person can afford.
Our mission at West Coast Equine Medicine is simple: To provide the highest quality care possible in cooperation with the owners of our patients. We are a team at West Coast Equine Medicine and we include our clients in the decision making process.
We are here to provide you with personalized care of your animals. We will present the options available and will assist you in the treatment that is best for your horse.
Our main focus is general equine medicine, including:
* Pre-purchase exams
* Equine sports medicine
* Digital radiography
* Equine Veterinary Medical Manipulation
* Ultrasound
* Wellness Care
* 24hr / 7 days a week Emergencies
* Advanced reproduction
* Neonatology
* Advanced dentistry
* Field surgery
* Acupuncture
* Quality care at all stages of life
Serving North San Diego County and South Riverside County
42225 Remington Ave #A13, Temecula, CA 92590
www.westcoastequinemedicine.com
---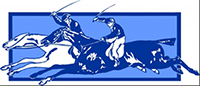 Humphrey, Giacopuzzi & Associates Equine Hospital & Breeding Facility
A full service equine facility which has been open for over 25 years providing primary and referral services. The scope of our services include an ambulatory field practice providing routine and emergency services 24/7 within a 60 mile radius, also a fully equipped hospital for emergency and elective surgeries . Around-the-clock intensive care on medical and surgical cases, which includes: neurological, neonatal, ophthalmologic, cardiopet services, lameness evaluations, diagnostic work-ups and consultations.
We at Humphrey, Giacopuzzi & Associates realize that good communication is essential in the successful management of our cases. Referring veterinarians remain informed and involved in the progression of each case. Clients are provided with on-going prognosis and status reports about their horses, as well as reliable and current estimates of hospitalization expenses. Our experienced and dedicated staff works with referring practitioners and clients to provide the best care possible. We also maintain a close professional, working relationships with outside specialists in the fields of radiology, diagnostic ultrasound, cardiology, ophthalmology, thermograph and scintigraphy.
Dr. Michael Giacopuzzi and Dr. Richard Giacopuzzi owners of Humphrey Giacopuzzi & Associates Equine Hospital have over 50 years combined experience. They have seen tens of thousands of patients over the years. With that type of experience along with our associates and our intern, which is a fully qualified doctor of veterinary medicine you can't go wrong.
4774 Donlon Rd. Somis, CA 93066
Phone: 805-386-4291
---