Triple I Press, LLC. is a family owned business located in Holtville, California, about 2 hours east of San Diego. We specialize in compressing and exporting hay products - such as Bermuda, Klein, Alfalfa, and Sudan - to Japan, Korea and Taiwan. We also farm our own product and specialize in the sale of retail
and stable hay such as Alfalfa Hay, Bermuda Hay and Grain Hay, all
of which can be sold by the truck load or pick-up load.
2001 Verde School Road, Holtville, CA 92250
For product and price detail,
contact Gerard Irungaray at 760-427-4375 or the office at 760-356-1415.
gerard_irungaray@tripleipress.com
---
CERTIFIED ORGANIC
ALFALFA PELLETS
Our alfalfa pellets are cut from our own certified organic alfalfa fields and milled locally. They are non-GMO and packaged in an environmentally friendly recyclable bag. Our alfalfa is grown organically and our pellets are certified organic. We do not spray any herbicides or pesticides in order to allow our beneficial insect populations to thrive. We take care to choose only the alfalfa that is rich in color and contains the right balance of nutrition for our pellet product. There are no additives included in any process from cutting the hay to when it is finally pelletized so rest assured you are receiving the same quality feed that you would get from the field.
Serving Los Angeles, Orange, San Bernardino, Riverside and San Diego Counties.
Call 760-344-8411 for pallet or truck load quantities.
Online ordering available at www.oasis-organics.com
---

R Hay is YOUR HAY HEADQUARTERS! Conveniently located in North San Diego County, off the 78 Fwy at Nordahl Rd. For 22 years, R Hay has stocked top quality hay including alfalfa, bermuda, orchard, timothy, oat, forage. We also carry Oregon-grown alfalfa, orchard mix and straw. As a full feed store, we offer NUTRENA and PURINA brands, Triple Crown, and a full choice of hay pellets. Pick up your feed for livestock, dogs, cats and fish at R Hay. Get bedding products here such as Rosebud, Crown Shavings, Mallard Creek Mini Flakes, Dry Stall …and more! Stop by for holiday gifts, complete supply of equine supplements, and WINTER BLANKETS are in stock now! One stop shopping at R Hay will save time and money!
WE DELIVER! Store Hours are Monday-Saturday, 8am to 5:30 pm
760-489-9775 rhayfeed@sbcglobal.net
www.rhayandgrain.com Join us on Facebook!
---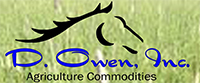 - Wholesale hay distributor
- Contract pricing - Annual feed plans -
- Split loads - Squeeze included
- Large inventory -
- 100% Guaranteed
- Lab tested nutritional information-
- Alfalfa- Orchard - Timothy - Bermuda - Orchard/Alfalfa Mix - Bedding - Straw -
Cash - Check - Credit Card
Serving All of Southern California
P.O. Box 891408, Temecula, CA 92589
Deven or Terri (951) 676-7383
---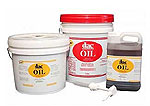 Southern California DAC Vitamin and Mineral Dealer. You will find Susie Q's booth at local Horse shows selling great DAC nutritional products. Available to do presentations to local riding clubs, FFA and 4H on Equine and livestock nutritional products manufactured by DAC by appointment only. If you would like me to attend your Equine functions please contact Susie Q.
Products - Our best sellers are DAC Oil, Orange Superior, Bloom, Colt grower, DDA Digest aide, Calm B, Total Performance Plus, E & SE, CMZ, Foundation Formula, and the list goes on. We produce a product for just about every need in your horses life. Joint Supplements, Breeding, Hooves, Calming, Shipping, Racing, You name it we make it.
Call or Text Susie - 909- 917-1580