Sponsors
CERTIFIED ORGANIC
ALFALFA PELLETS
Our alfalfa pellets are cut from our own certified organic alfalfa fields and milled locally. They are non-GMO and packaged in an environmentally friendly recyclable bag. Our alfalfa is grown organically and our pellets are certified organic. We do not spray any herbicides or pesticides in order to allow our beneficial insect populations to thrive. We take care to choose only the alfalfa that is rich in color and contains the right balance of nutrition for our pellet product. There are no additives included in any process from cutting the hay to when it is finally pelletized so rest assured you are receiving the same quality feed that you would get from the field.
Serving Los Angeles, Orange, San Bernardino, Riverside and San Diego Counties.
Call 760-344-8411 for pallet or truck load quantities.
Online ordering available at www.oasis-organics.com
---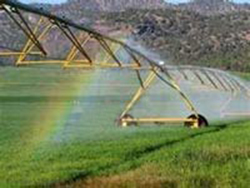 Committed to supplying the equine community with wholesale quality products. Connecting horseman, equine facilities, Coops and feed stores with the highest quality hay, shavings and equine products available. Our products come direct from the farm or mill to your facility.

Contact Jason Allensworth at 559.281.7527
---
Orange County
American Horse Products
Tack Store / Feed Store / Supplements
31896 Plaza Dr. Suite C4, San Juan Capistrano, CA 92675. 800-500-0799
diane@americanhorseproducts.com
---
Morris Feed & Tack
19026 Live Oak Canyon, CA 92679. 949-766-2825
---
El Toro Tack & Feed
Tack Store /Feed Store / English / Western
Lake Forest, CA. 949-770-2291
---
Feed Barn
Capistrano Beach, CA. 949-248-8700. Costa Mesa, CA. 949-548-3151
---
Trabuco General Store
Open 7 days/week, Selling bagged horse feed, pellets, rice bran.
Trabuco Canyon, CA. 949-858-1711
---
Hitch'n Post Feed & Tack
Full Line Feed / Tack / Saddles / Riding Wear / Equestrian Gifts
4925 E. Chapman Ave, Orange, CA 92869. 714-771-2233
---
Three Flags Farm
Horse Treat Manufacturer
27221 Ortega Hwy Ste E #375, San Juan Capistrano, CA 92675. 949-275-2468
---
A Better Balance
Equine Feed & Supplements / Microbials / Natural Wound Care / Hoof Care
Stanton, CA 90680. 714-467-6139
abetterbalance@hotmail.com
---
Cinnabar Equestrian Operations, Inc.
Boarding / Lessons / Training / Sales / Kids Camps / Tack Store / Feed Store
23401 Via Pajaro, Coto De Caza, CA 92679. 949-635-6958
---
Rancho Sierra Vista Equestrian Center
Boarding, Lessons, Training, Sales, Kids Camps, Tack Store, Feed Store
31441 Avenida De La Vista, San Juan Capistrano CA 92677 Phone: 949-661-3867
---
Yorba Linda Feed Store
Tack Store / Feed Store / Dog, Cat and Small Animal products
3782 Rose Drive, Yorba Linda, CA 92886 Phone: 714-524-3222
info@yorbalindafeedstore.com
www.yorbalindafeedstore.com
---
San Diego Drums & Totes
Barrels and Drums for Hay Horse Feeders
6420 Federal Blvd. Suite-C, Lemon Grove, CA 91945 Phone: 619-263-0901
mike@sddrums.com
www.SDdrums.com
---
You Can Post a FREE Business Listing Here!