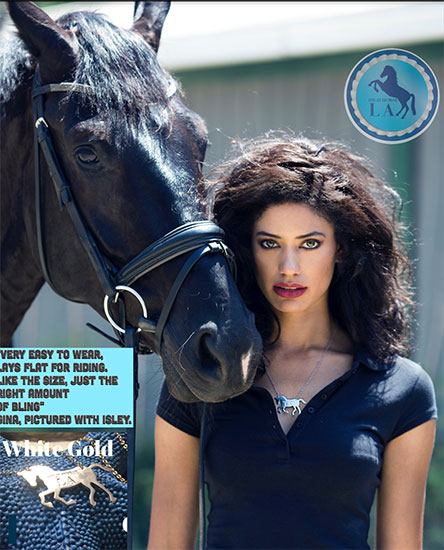 Designed for a Horse Rider, by a Rider. The most perfect Horse Silhoutte necklace out there. Sits flat, Hypoallergenic, easy clasp and in 3 Gold finishes. Proudly made in Downtown LA's Jewelry District in small batches.

Email: Highhorsela@gmail.com
URL: www.highhorsela.com

8/4
---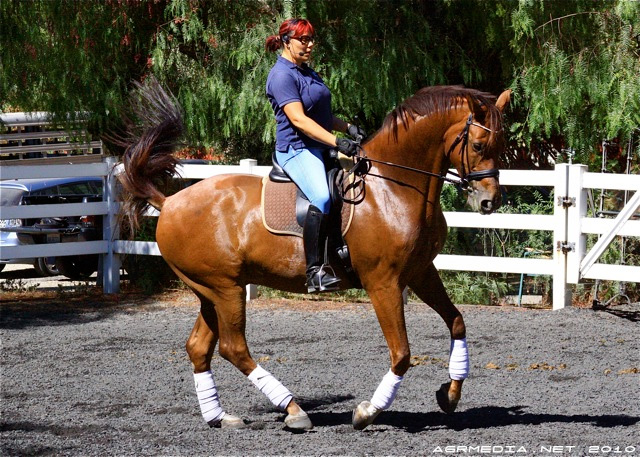 CB Sporthorses has openings available for the Dressage Enthusiast!!!
We welcome you if you do not own a horse and want to benefit from our selection of lesson horses. Our claim to fame is that we only have well trained Warmbloods up to Grand Prix to teach on! We accept children (ponies available as well) and adults from Beginner to aspiring FEI riders!
If you want to bring your own horse into our training program: we have box stalls, in and out stalls and all horses are turned out 6 hrs/day. Horse happiness comes first: ask for details on services!
We also accept consignment horses if you are ready to find a new job for your mount. We have a separate facility where we specialize on import and sales!!!
We are part of DressageQuest and work with Andreas Helgstrand/Denmark!!!!!
Phone: 818-395-7013
Email: CBSporthorses@yahoo.com
6/6
---
Weaning, yearling basic training for your foal available on lovely ranch in Ranch Santa fe. Come learn how to train your foal, take lessons and work with your foal or leave him with us to train for you. Close proximity to everything. No need to send your foal far away to play with other foals. Come check out our ranch! Great environement for young ones! 760-233-2135
7/24
---
Honda Metropolitan Scooter available for sale. Good condition. Just used around horse show grounds. $899. Phone: 480-822-0853
Email: royalhorsesstables@hotmail.com
7/24
---
Used Equivibe Vibe Plate for sale!
I love this piece of equipment! Sadly, I cannot take it to my new barn. Works very well. It's 4' x 8'. Very heavy, so it doesn't slide. Really great for daily relief of arthritis symptoms, and helpful for the occasional colic. $2000 OBO.
Please contact me for more information 609-841-5491
6/19
---
1/2 acre horse boarding in open pasture. Share space with gelding. Mares okay. But not mixed with my gelding. Either gelding or mare. But both won't work. Call me! Phone: 714-875-7408
4/20
---
---