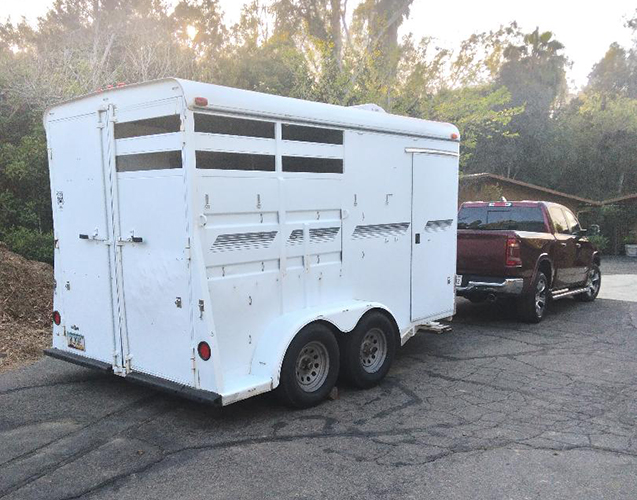 Horse trailer RENTALS and HAULING.
Clean 2 horse slant, bumper pull, no ramp, low step up and tack room - Rentals $139/day. Offering weekly/monthly rates. Trailer Delivery/ pick up service available.
Offering Transportation services. North County and San diego area.
Call or Text for quote 760-560-8377
---
Full jump course for sale $3,000
Pick up only. Variety of wood and plastic materials. Includes: 16 winged standards, 4 skinny standards, 3 cavalettis (2 are slightly broken but able to be fixed easily), 27 poles, 5 planks, 4 gates, 4 filler pieces, jump cups (unknown amount but enough for the whole course), and some wooden X's for storing poles.
Located in Bonsall
jaykitcat@gmail.com
220429
---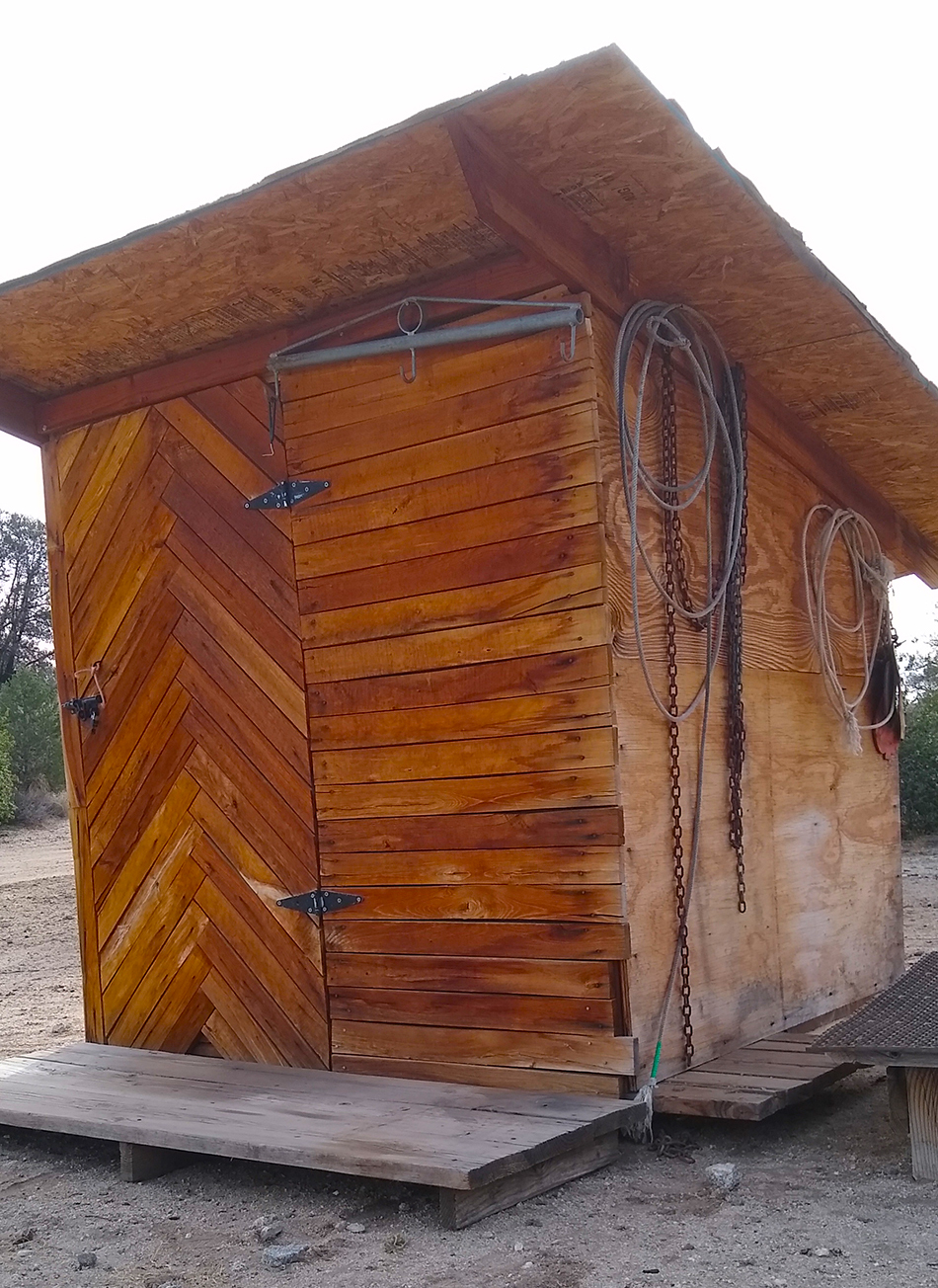 Small Tack/Garden shed 6' x 6' foot print with deck/ step/porch.
Asking $850
You haul.
Text 951 440 2492
---
Horse boarding. Private barn, large paddocks with inside stalls, large tack and feed rooms, paved drive and parking at barn, adjacent to trails, near riding arenas. $600 per month includes feeding/cleaning. Rolling Hills Estates near Dapplegray ring.
Phone: 310 663 6690
Email: liz@bigband.com
220323
---
Horse trailer for RENT. Very clean 2 horse slant, bumper pull, no ramp, tack room - $90/day. Trailer located in Vista. Can deliver / pick up for a fee.
Call / Text Nicole 760-560-8377
220316
---
Horse Boarding Available in Tenaja Valley, Murrieta.. Daily turn out, 12 by 24 stalls, arena, Gorgeous Trails Direct Access. 350.00, We clean and Feed and Move your horse daily.. Does not include Hay call Terry: 949-375-4024
211216
---
Host a Paint and Sip at your Stable or virtually with your clients. We have Paint by numbers or Freestyle kits that include pre drawn canvases, Paint, wooden easel, napkin, Paint palettes, and brushes. We can also create custom kits for "Paint your Horse" events. Additional Fee applies. For wholesale opportunities email info@paintitoff.com.
View our kits on IG or Tiktok @Paintitoff
211216
---
Friendly outdoor kitties looking for barn cat employment. All are fixed, wormed and vax'd. Some are more people oriented than others. You just need to provide water, dry food, and shelter and these hunters will keep bugs and pests down around your barn.
Phone: 949 244 6359
Email: saltydog785@yahoo.com
210720
---
Horse trailer for RENT! Rent for local transportation for $100 per day!
Circle J 2 Horse, Slant, bumper pull! With tack room!
$125 deposit. $40 cleaning fee if returned dirty! NOT FOR SALE!
Feel free to text for availability: 714-801-1627
3/9
---
---
---
---
You Can Post a Photo or Text Classified Ad Here!
We Accept: