James A. Giacopuzzi, D.V.M.
State of the Art
Mobile Equine Clinic

Featuring: Eklin Digital X-Ray Instant Images, GE LOGIQ e Digital Ultrasound, Vetron-300 Shock Wave, Shoeing Horses Correctly, Pre-Purchase Exams, Performance Enhancement & Lameness, General Dentistry, Geriatrics.
PO Box 3544, Palos Verdes Penninsula, CA 90274.
Serving Orange and LA Counties.
Phone: 310-798-6721
---

Frustrated with your Farrier???
Dawn Jenkins, Lady Farrier/Natural HoofCare can help!
Lameness Solutions -- Wild-Hoof Barefoot Trims -- Sensible Shoes
Student of Gene Ovnicek, Pete Ramey, Epona (Plastic Composite Horseshoes)...
and her Uncle, Ink Knudson, Farrier with more than 60 years hoof experience
-- Since 1990 --
"You can have me out to trim -- or Learn to Trim Your Own."
Hoof Coach -- Farrier Consultant -- Hands-on Trimming Instruction
Serving Southern California - Previously Hawaii (Oahu and Molokai)
Phone: 661-703-6283
Since I travel frequently, kindly call rather than email...
soulhorseride.wordpress.com
---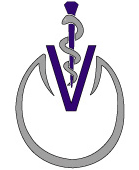 Equine Veterinary and Podiatry Services
Dr Amy Garcia DVM,
Dr Grant Garcia BVSc APF
We are a Full Service Equine Veterinary Practice with a specialized service in Advanced Equine Podiatry. Our Mission is to 'provide the best patient care possible through our devotion to the highest quality service and best practice medicine delivered personally with care, dedication, and integrity'.

Our Services Include:
o Advanced Podiatry Referral Service
o Preventative Medicine and Annual Health Programs
o Sports Medicine and Lameness
o Pre-Purchase Examinations
o Advanced Dentistry
o Regenerative Medicine – Stem Cells, IRAP and PRP
o Surgery
o Acupuncture
o Digital X-Ray and Ultrasound
o Video Endoscopy and Gastroscopy
Serving LA and Orange Counties
P.O. Box 3422, Palos Verdes Peninsula, CA 90274 Phone: 310-493-9779
---