Sponsors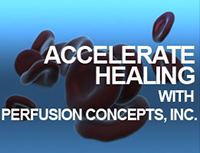 Accelerate Healing with
Perfusion Concepts Inc.
Prevent career-threatening injuries in equine athletes with advanced regenerative therapies. We work with your vet to create potent STEM CELL and PLATELET RICH PLASMA (PRP) treatments to heal equine tendon and ligament injuries and difficult to heal wounds. These regenerative therapies generate new tendon and ligament cells instead of mobility-limiting scar tissue. Stem and platelet rich plasma treatments are also available for dogs.
We are a mobile service based in San Diego that services all of Southern California.
Angela Nava, CCP 858-292-1262
improvehealing@acceleratehealing.com
---
Milburn SoCal Rep
Equine Medical Supplies
Kim Ruha. Calabasas, CA 91372. 818-929-9852
---
Tri-Ess Sciences
Equine Anatomy Posters / Chemicals / Lab Supplies
1020 Chestnut St. Burbank, CA 91506. 818-848-7838
---
NTD Equine Brace
Equine Leg Braces
1122 Bessemer # B, Manteca, CA 95337. 209-239-1748
---
KPI Ultrasound
Ultrasound Equipment Sales / Service / Training
887 Marlborough Ave, Riverside, CA 92507. 951-367-0872
---
Precision Pharmacy
Compounding Pharmacy / Equine Medicine
4000 Empire Drive Ste. 200, Bakersfield, CA 93309. 877-734-3338
---
Certified IR Imaging
IR Imaging and saddle fit
14944 Fruitvale Rd. Valley Center CA 92082 Phone: 888-994-7462
---
You Can Post a FREE Business Listing Here!