Sponsors
CERTIFIED ORGANIC ALFALFA PELLETS
Our alfalfa pellets are cut from our own certified organic alfalfa fields and milled locally. They are non-GMO and packaged in an environmentally friendly recyclable bag. Our alfalfa is grown organically and our pellets are certified organic. We do not spray any herbicides or pesticides in order to allow our beneficial insect populations to thrive. We take care to choose only the alfalfa that is rich in color and contains the right balance of nutrition for our pellet product. There are no additives included in any process from cutting the hay to when it is finally pelletized so rest assured you are receiving the same quality feed that you would get from the field.
Serving Los Angeles, Orange, San Bernardino, Riverside and San Diego Counties.
Call 760-344-8411 for pallet or truck load quantities.
Online ordering available at www.oasis-organics.com
---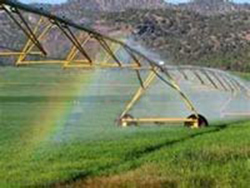 Committed to supplying the equine community with wholesale quality products. Connecting horseman, equine facilities, Coops and feed stores with the highest quality hay, shavings and equine products available. Our products come direct from the farm or mill to your facility.

Contact Jason Allensworth at 559.281.7527
---
Apache Canyon Ranch
Hay Delivered
30801 Maricopa Hwy, Maricopa, CA 93252. 661-766-2424
---
AGCO Hay Company
Hay Broker / Hay Dealership
9356 Airline Hwy, Tres Pinos, CA 95075. 831-628-3564
---
Caballero Feed Co.
Ontario, CA. 909-947-3814
---
O. H. Kruse Grain & Milling
Ontario, CA. 909-983-3444
---
Coast Grain Company
5355 E. Airport Dr, Ontario, CA. 909-390-9766
---
C. L. Smith Hay & Grain
1387 W. Ramona Expwy, San Jacinto, CA. 951-651-1161
---
Eric Sanchez Trucking & Hay Sales
Trucking and hay sales
435 N 5th, Blythe, CA 92225. 760-574-7237
---
Big Mare's Hay Distribution
Feed Store
35530 Pauba Road, Temecula, CA 92592. 949-705-8154
---
San Dimas Grain Co.
San Dimas, CA. 909-599-5518
---
Romberg Milling Inc.
Hay Distributor, Feed Manufacturer, Feed Store
16433 Illinois Avenue, Paramount, CA 90723. 562-634-6510
---
D. Owens, Inc.
Hay
San Diego / Temecula. 760-631-5190
---
Huckleberry Hay
Alfalfa Sales
Valley Center Road, Valley Center, CA 92082. 858-232-6757
---
Cross Bar T Hay Sales
Hay Sales
Julian, CA 92036. 760-803-9154
kbrooking@sbcglobal.net
---
Ametza, LLC.
Hay Producer / Dealer / Dairy / Horse
275 Walnut Avenue, Holtville, CA 92250. 760-960-2983
---
Bill Claverie Farms
Premium Alfalfa & Bermuda Hay
1565 E Heber Road, Heber, CA 92249. 760-357-8847
---
Golden Eagle Hay
338 W. Main St, Calipatria, CA 760-348-2274
---
Buckhorn Ranch
Orchard Grass Sales
553-180 Punkin Center Rd. 916-865-6430
---
Burt's Hay Co
Feed Store
16489 Yucca St. Hesperia CA 92345 Phone: 760-244-6317
---
United Hay Company
Hay distributor
328 Terrace Circle Brawley, CA 92227 Phone: 760-344-5877
Cameron@unitedhaycompany.com
---
Thousand Springs LLC
Premium Horse hays direct from the farm and stacked in your barn 1 ton or 20 ton Orchard, Timothy
San Diegp CA 92069 Phone: 541-519-6340
thousandspringsllc@yahoo.com
---
B & H Rope Halters & Equipment
Tack Store, Natural Horsemanship Equipment
Apple Valley CA 92308 Phone: 760-247-0011
amy@bandhropehalters.com
www.bandhropehalters.com
---
Hart Hay Co. / Hart Brothers Livestock
Hay Distributor
Serving all of Riverside / San Diego CA 92562 Phone: 951-312-9009
whart7777@earthlink.net
---
RS Hay Sales
Hay Sales
584 N. Thompson Rd., Calexico, CA 92231 Phone: 928-575-6630
haysales@hotmail.com
---
You Can Post a FREE Business Listing Here!